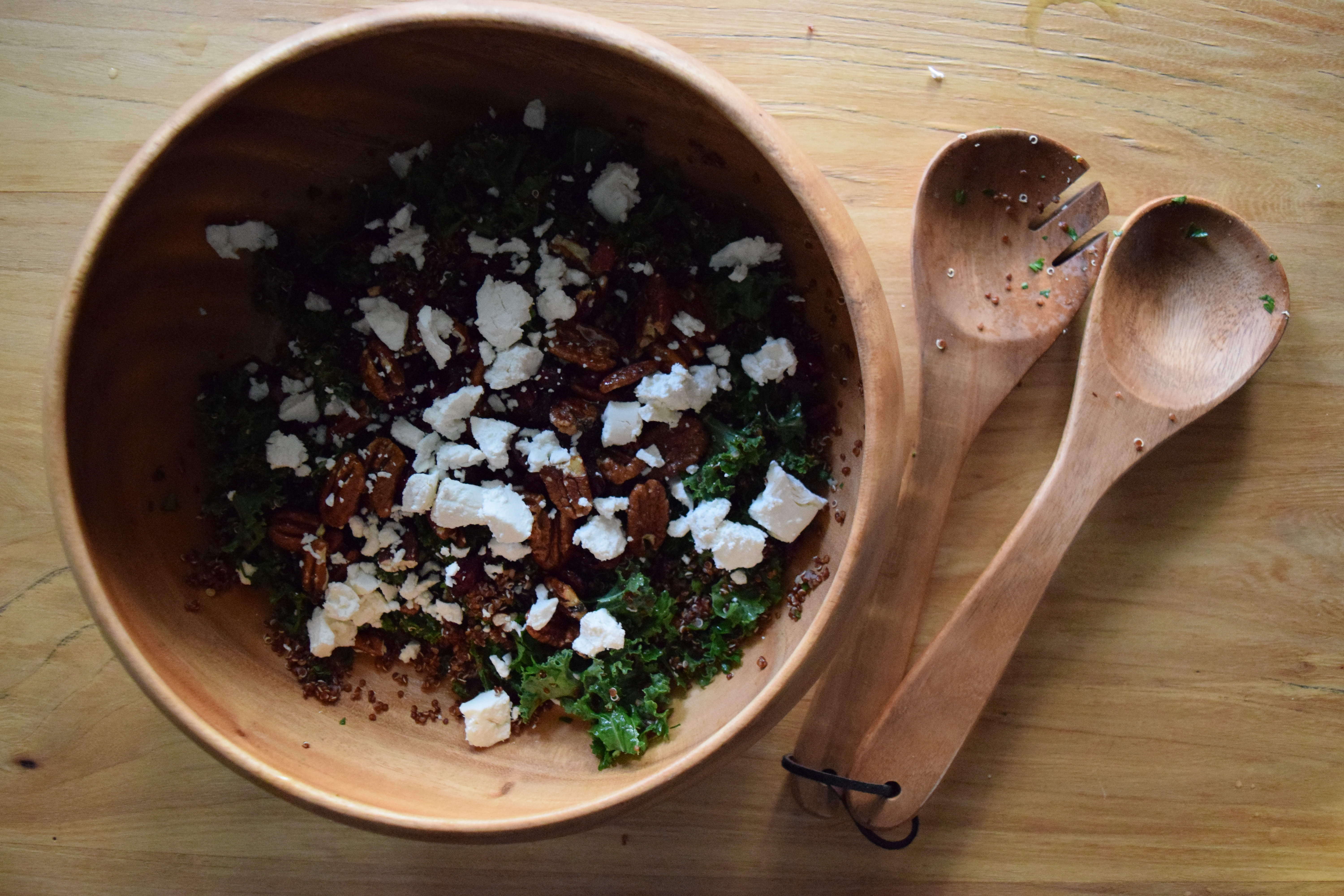 5 Salad Recipes That Don't Suck
For a long time, I avoided salads.
I didn't think I liked them all that much, but if I'm honest with myself it was just because I wasn't giving them a fair shot. I avoided them simply because they were salads. And I had a preconceived notion that veggies were yucky. Don't get me wrong, I have had my fair share of wimpy, wilty, downright gross salads. But once I started finding salads I liked (the Med Salad at Noodles, for instance) I realized salads don't have to be gross. In fact, they can be downright delicious. I started by mimicking recipes I really enjoy (see my copy-cat Med Salad recipe below), then I began experimenting with my favorite ingredients, learning to make homemade dressings, and the rest is history. So for those of you who were just as skeptical as I was, I wanted to share with you 5 salad recipes that don't suck:
Mediterranean Salad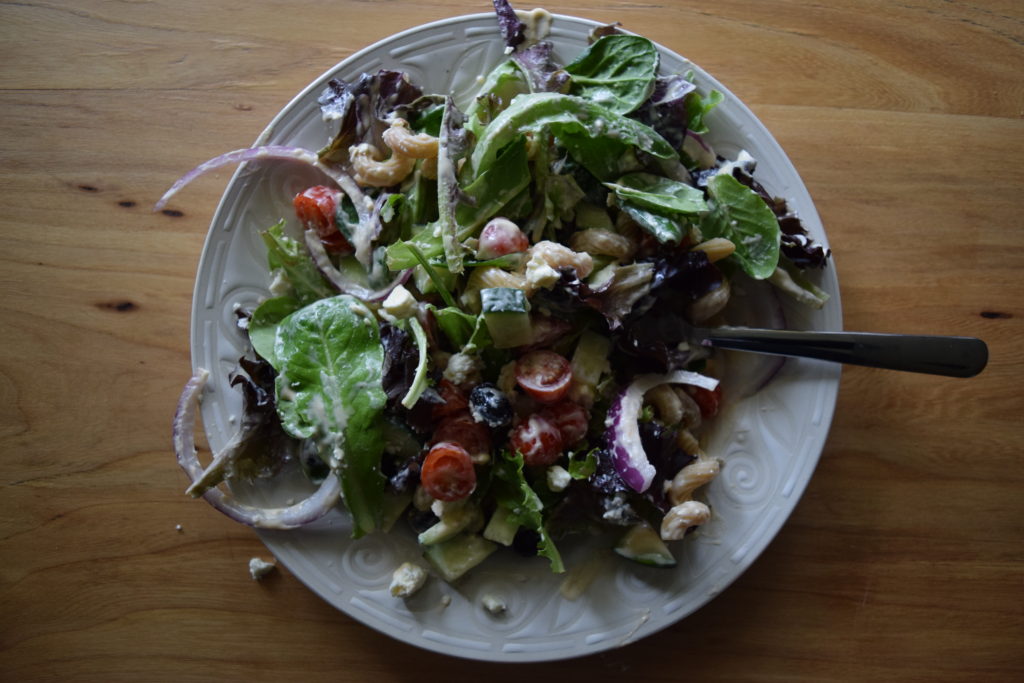 You can find that copy cat Noodles recipe I mentioned earlier here. It requires a little more prep than some of the other salads, because you have to cook noodles as well, but it is oh-so worth it. Love this recipe, and I think you'll enjoy it, too. Give it a shot and let me know how you think it compares to it's inspiration!
Amped Up BLT Salad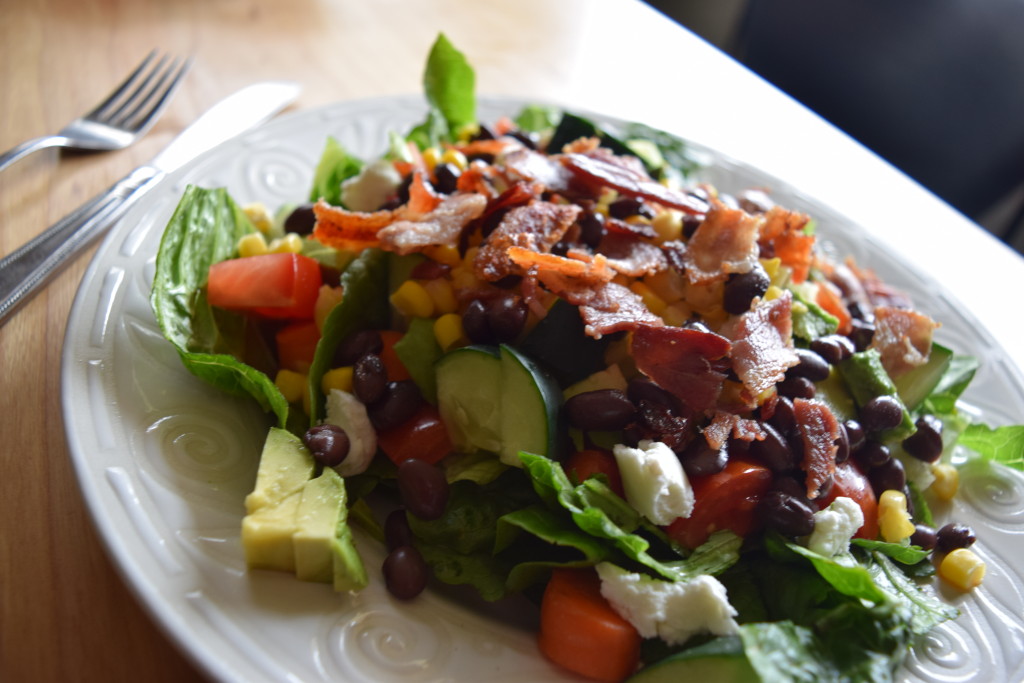 Bacon. On a salad. I don't think I need to say much more. But if I do, know that there is also goat cheese and avocado on this bad boy. It's almost what I would imagine heaven would look like. You can find this yummy recipe here.
Greek Salad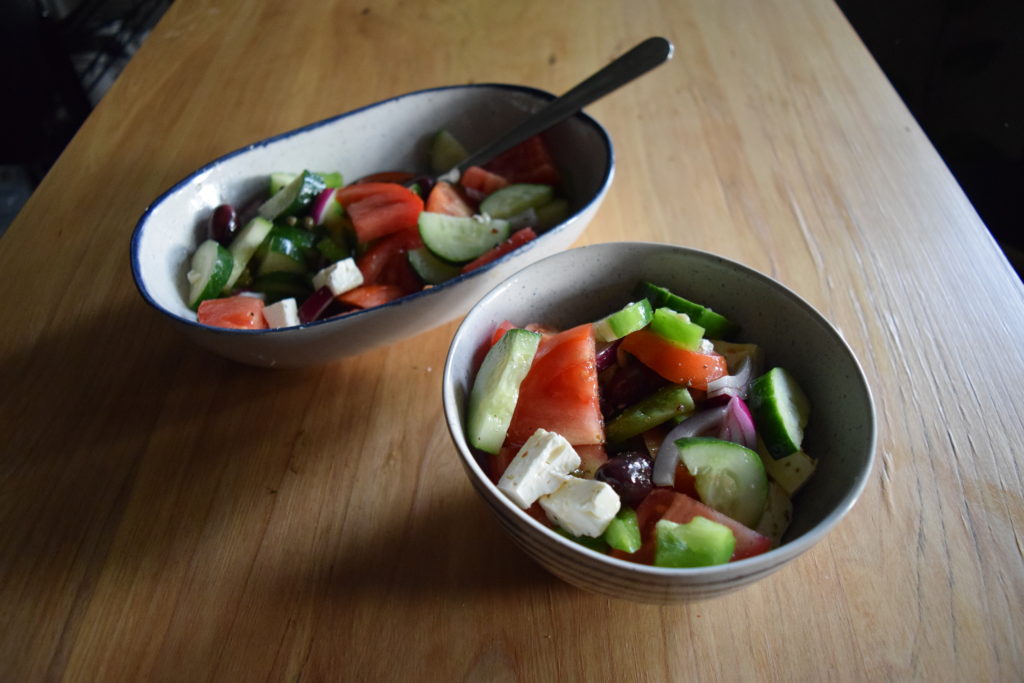 Last year my husband and I traveled to Greece for a belated honeymoon. We had a Greek salad with almost every meal. Sometimes, even with breakfast (pro tip: chop your Greek salad up very finely and add it to an omelette… pure bliss). By the time we got home, I imagine most people would be sick of eating the same thing over and over again, but the first thing my husband and I did was go out and get the ingredients we needed to make a Greek salad of our own.  My simple Greek Salad recipe can be found here.
Cranberry Pecan Quinoa Salad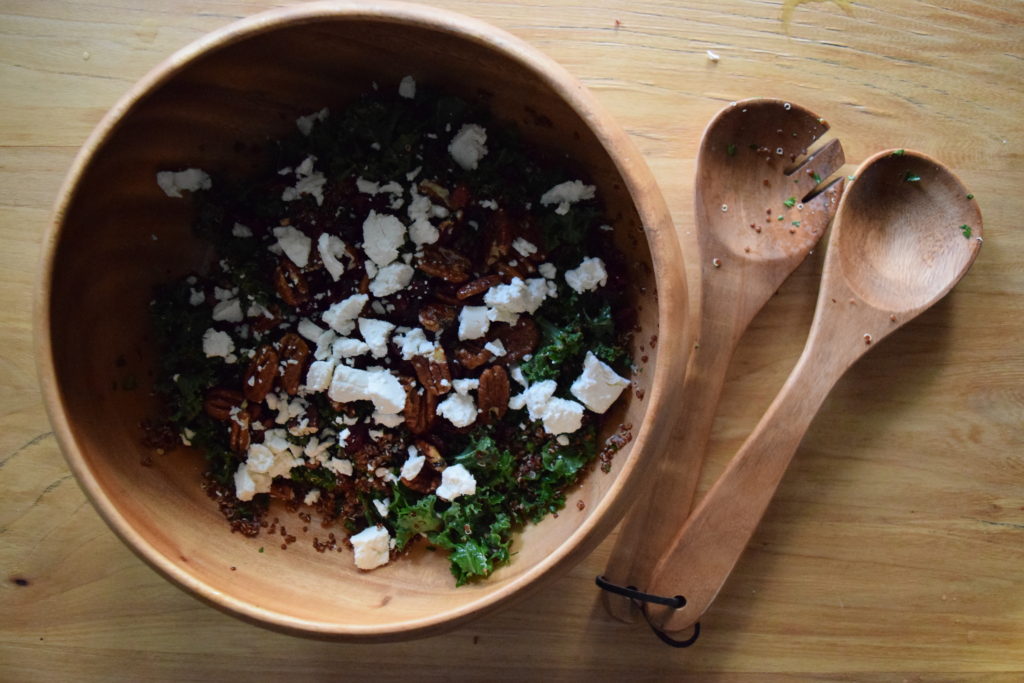 If you're looking for a salad that mixes sweet & salty, you've come to the right place. This hearty recipe includes cranberries, goat cheese, pecans, quinoa, kale and much more. You can serve this salad chilled (probably like any normal person would), but I actually like serving it slightly warm, right after I add the cooked quinoa to the salad. Just trust me on this one. Go get your sweet & salty fix here.
P.S. Don't be scared off by the kale in this recipe. I'm actually not a huge kale fan, but the lemon juice in this recipe completely offsets any of the kale's bitterness.
Heirloom Garden Salad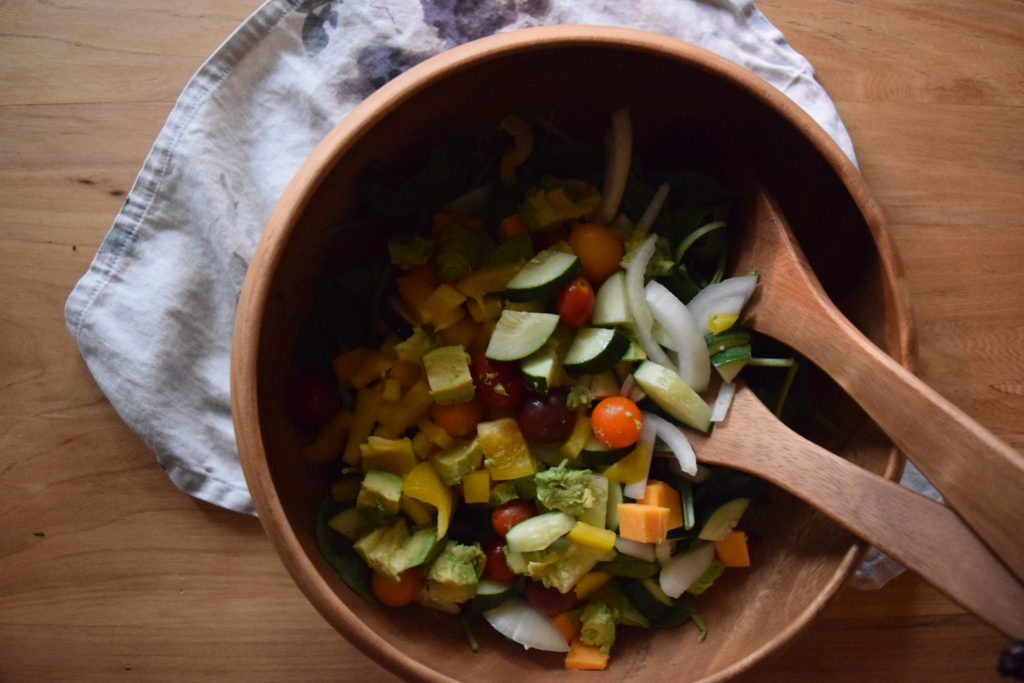 This recipe is a twist on a salad my mom made growing up. One of the one times I would actually eat my veggies, she added chunks of cheddar cheese that, in my opinion, totally made the salad. I paired that same idea with a ton of heirloom tomatoes, other veggies and avocado, and I was extremely happy with the result. Try it for yourself here.
xoxo,
Zoe Lauryn
P.S. You can find more healthy recipes here! And if you haven't already done so, make sure to subscribe to my email list! By signing up here, you'll be signing up for exclusive content, including free workouts, yummy recipes, thoughtful mindset work and more. You don't want to miss out!