Hear what my clients have to say!
Zoe is a brilliant coach, motivator, and trainer, and I cannot thank her enough for the impact she's had on my life. Before I started working with Zoe, I had gotten into a pattern of neglecting my physical fitness and health – to the point I thought that it might be impossible to get back on track. I was afraid to workout and anxious that I would be unable to get out of my sedentary, unhealthy lifestyle that felt like a trap. After I began working with Zoe, my entire outlook (and body!) has improved dramatically. So far, I've lost about 40 pounds and gained tons of strength and endurance. More importantly, I've regained my self-confidence and drive to stay healthy, an I feel much more happiness each day. While most fitness trainers can write and coach you through a challenging physical workout, Zoe can do that plus so much more. She's a talented fitness trainer who develops fun, effective workouts that are tailored to your preferences and abilities. She's a kind, empathetic listener who truly cares about your journey. She's a cheerful, positive coach who celebrates your successes and inspires you to continue improving. I truly look forward to the times I work with her and I can't wait to see what else she'll help me accomplish! Thank you, Zoe, you are the absolute best!
Lisa E.
Working with Zoe has and still is giving me a brand new outlook on exercise, health and general well-being. There are so many best parts of her FFC program, the weekly emails, the coaching calls, the awesome workouts that she puts together each week, the great help and advice and her skills on not being pushy…Zoe guides me into thinking of things in a better way. I also feel much stronger!
Rachel
TBH this is exactly the kind of program I was looking for. I needed something flexible, but still motivating so I could get back on track but not feel stressed that if I had bad weeks I was wasting money or someones time. This was the perfect situation for me to move at the pace I needed to with my family and my body, but the results were motivating enough to push myself a little more. 10/10 would do it again and think my friends should do it, too 😀
Christina
Over the past few months, Zoe has been working with me one-on-one because of my overall goal to increase my strength. Prior to meeting, Zoe made sure to know what my specific goals were, and included a few suggestions already as to how we could accomplish this together. It was clear that she was already formulating workouts in her head! Zoe has been more than patient with me and my work schedule, and has kept our one-on-one workouts to 30-45 minutes. The intensity of her workouts are still killer, though! I leave absolutely exhausted and sweaty every time… I only wish that my schedule allowed me to see Zoe more often, because she's absolutely fabulous!
Kathryn
I just wanted to spend a moment this morning giving a shout out to Zoe! Are you in a rut with your workouts? Don't know where to start? Work with Zoe! She created a 4 week workout plan for me and has helped me get motivated to change my life for the better. She's amazing, and creates videos for all of the workouts so you know exactly what you are doing. She tailors plans to fit your needs, with whatever equipment you have available. Check her out! I can't recommend her highly enough ❤
Lisa T.
Pictures are worth a thousand words:
Check out one of my clients amazing progress after just twelve weeks of coaching! Incredibly proud of her!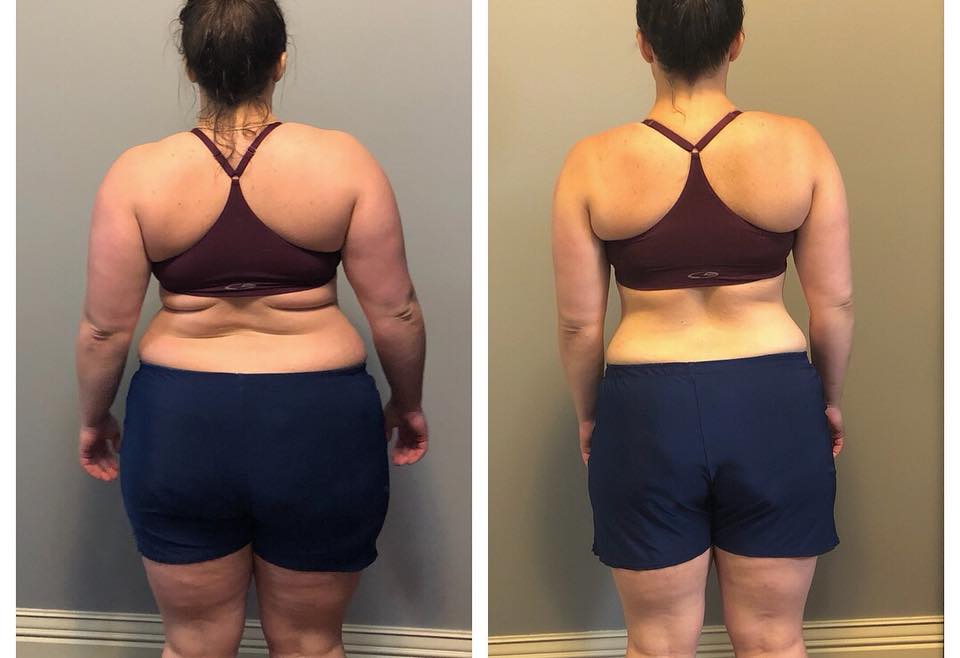 Online and in-person coaching inquiries can be sent to my directly at info@zoelauryn.com! Start to explore a few of the coaching options I offer here. I can't wait to work with you!