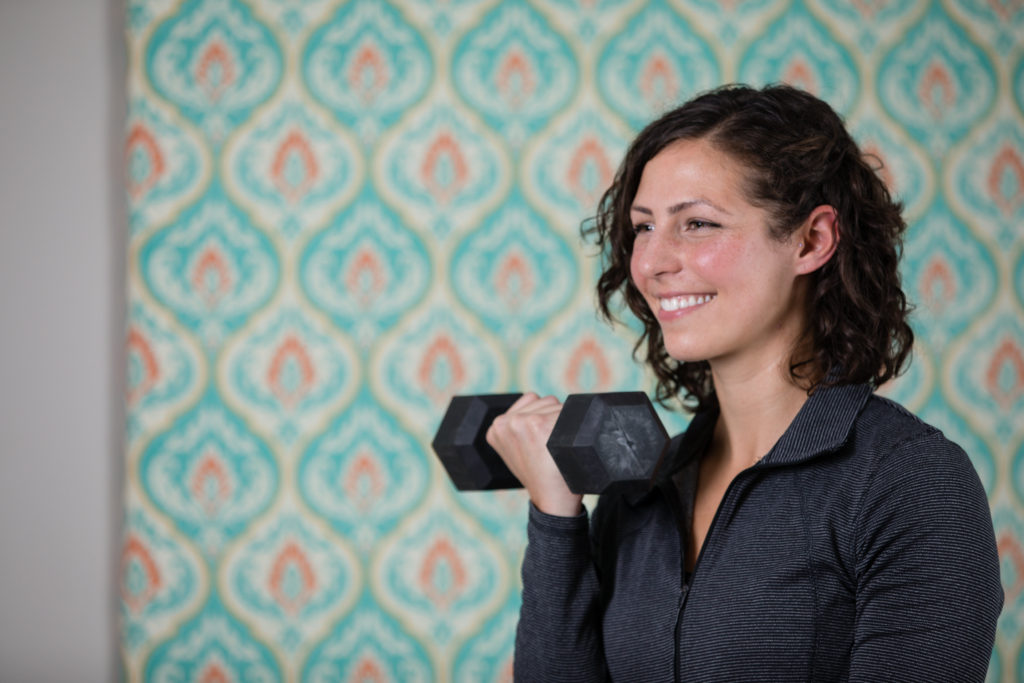 I offer a few different coaching options that might be right for you, depending on what your goals are, how much accountability you need and what your budget looks like. If you have any questions, don't hesitate to reach out ([email protected]). I'm happy to chat!
ONE-ON-ONE COACHING
My one-on-one coaching program is by far the most intensive, providing weekly customized workouts, check ins with me, weekly wellness challenges and more!
What's included:
Initial assessment call to discuss your goals & current lifestyle, challenges you're currently working through and logistics of the program.
Weekly workouts! Choose from: 3 personalized DIY workouts (with videos demonstrating proper form) OR 1 one hour virtual personal training session (done over video, in FaceTime or Zoom).
Weekly check-ins with me via email.
Weekly challenges to boost your wellbeing.
And access to a private FB group!
Starting at $250 per month (a minimum of a 3 month commitment) with options to upgrade the program for additional weekly workouts. If you'd prefer, you can pay the 3 months in full & get 10% off!
This program is limited to only 12 people. Shoot me an email if you're interested and I'll let you know if there's a slot open for you!
DIY PROGRAMS
I also offer a year-long DIY program that has been wildly popular over the years – it's called FastFit52!
FastFit52: A full year of dumbbell-based 20 minute workouts, healthy recipes, email education, and more!
It's loaded with 52 weeks of DIY health & fitness programming, including:
Five 20 – 30 minute workouts provided every month (that's a grand total of 60 workouts you can do from home, with only a set of dumbbells at your disposal!)
Warm up & cool down routines + a foam rolling guide to help you increase mobility & improve your range of motion
In-depth nutrition information & healthy eating strategies sent straight to your inbox bi-weekly, specifically designed to create healthy habits you can actually stick with in the long term
3 healthy recipes for you to try every month (36 yummy recipes in total!)
Monthly wellness practices featured & explained in detail so you can put them to the test and find what works for you
All information provided to you via an online portal and email, so you can do everything in the comfort of your own home.
At only $250 for the entire year, it's quite the steal. If you're the motivated type simply looking for a thorough program to follow (and want to do it in the comfort of your own home), then this is for you!
It's truly the most in-depth DIY program I've ever created, and I'm super proud of it! Check out the link below for ALL of the details (including a sneak peek into the program).
TESTIMONIALS
After I began working with Zoe, my entire outlook (and body!) has improved dramatically. So far, I've lost about 40 pounds and gained tons of strength and endurance. More importantly, I've regained my self-confidence and drive to stay healthy, and I feel much more happiness each day.

Lisa
Working with Zoe has and still is giving me a brand new outlook on exercise, health and general well-being. There are so many best parts of her one-on-one coaching program…Zoe guides me into thinking of things in a better way. I also feel much stronger!

Rachel
TBH this is exactly the kind of one-on-one program I was looking for. I needed something flexible, but still motivating so I could get back on track but not feel stressed that if I had bad weeks I was wasting money or someone's time. This was the perfect situation for me to move at the pace I needed to with my family and my body, but the results were motivating enough to push myself a little more. 10/10 would do it again and think my friends should do it, too.

Christina