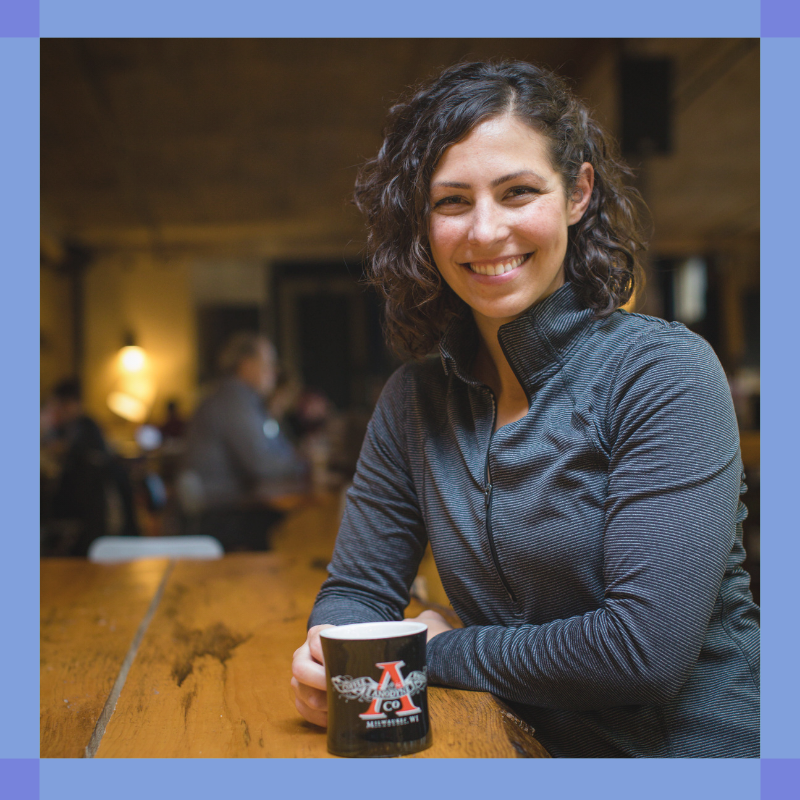 My name is Zoe. Your #1 fan, personal trainer & online coach. A dog lover & smoothie enthusiast! I help others build healthy habits that last a lifetime through fitness, nutrition & healthy lifestyle coaching.
On my site you'll find all the things I love: fitness, nutrition, health and happiness. I share simple recipes to fuel your day, quick workouts that keep you motivated, and tips for living a healthier, happier life.
I provide a variety of online coaching opportunities – whether you need the accountability of one-on-one coaching, or could benefit from a year-long DIY fitness & nutrition program like FastFit52, or simply want a made-to-order workout plan personalized to your needs. I've got you covered.

SOCIAL MEDIA
Want to connect? Find me on instagram, like my FB business page, or shoot me a friend request here. If you're more of a Pinterest kinda person, you can also follow my business page for tons of great ideas and all my latest content here!
YOUTUBE CHANNEL
Over 300 videos, and the exercise library just keeps getting bigger. Check it out here.
EMAIL LIST
My email list gets a ton of exclusive content, including free workouts, yummy recipes, thoughtful mindset work and more. Feel free to sign up here for weekly goodies sent straight to your inbox!
BLOG POSTS
Read my latest stuff here. Otherwise, dig a little deeper into my three main categories listed below.
EAT: Healthy, fast, approachable recipes & nutrition guidance that actually makes sense.
SWEAT: Quick workouts & a place to talk all things fitness.
REFLECT: Health, happiness & self-care. The elements that will take your life to a whole new level.

Before becoming a personal trainer, I worked a full time corporate job as a Buyer of Gift & Home products. I traveled a ton, worked long hours and woke up in the middle of the night in full on panic attacks. I was stressed, unfulfilled and had no idea where to turn.
In fact, I vividly remember the day (many years ago now) when I hit rock bottom.Paragraph
I was sitting on the couch, wrapped up in a blanket, sobbing after watching a few hours of crap tv. I felt empty and alone. I was stuck in a job hated, had no hobbies and had absolutely no idea what my passions were. I didn't know where to turn or what to do next.
And that night, I had a stunning realization.
No one was going to come save me. I was going to have to do the hard, nitty-gritty work myself if I wanted to turn my life around.
From an outside perspective, this can be easy to judge. Of course I was going to have to do the work myself! But for some reason, for so many years, I had been phoning it in. I wanted my life to be easy. I wanted someone to swoop in and make everything alright.
And, obviously, it wasn't working.
I made a promise to myself that night. I promised I would start doing the work to find out who I was. What my passions were. What made me tick. And I would do those things. I would simply start living moment to moment, and ask myself what feels right, and I would do that.
I got off the couch, I took a hot shower and brushed my teeth. I bought a few self-help books. I started looking for ways to improve my health and well-being.
That moment completely redefined my life.
I started cooking for myself and I began strength training (though I had no real clue what I was doing in the gym). Believe me, I made plenty of blunders along the way. I was kind of just winging it, after all.
Of course, you know where this rocky, wild journey led me: to a passion for fitness and for teaching others as much as I can about living healthier, happier lives. But I do this because I have been on the other side. And you don't need to do it all alone like I did.
I want to be a resource for you along your own journey to living a healthier, happier life. I'm here for you. I'm cheering you on.
You've got this.