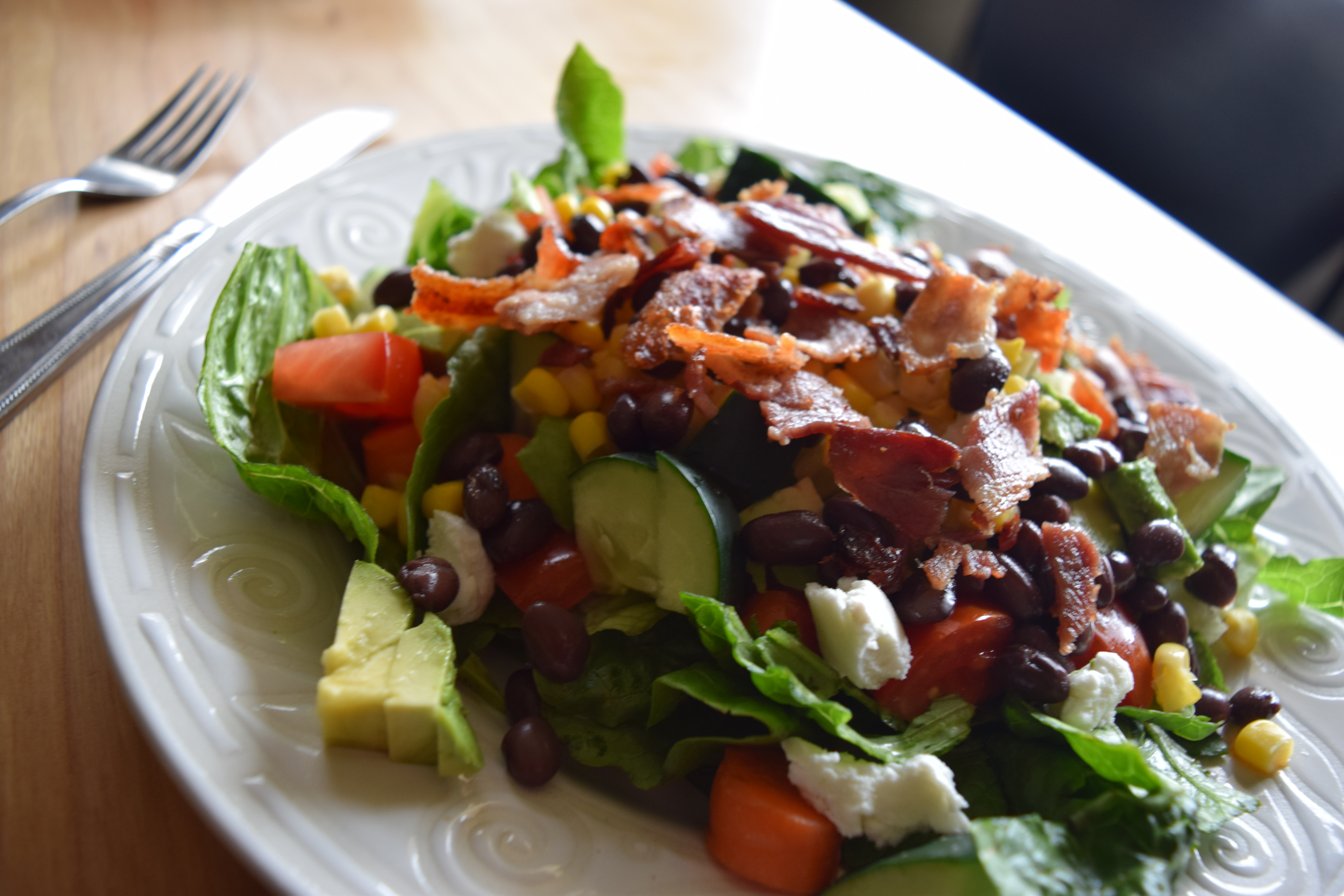 Amped Up BLT Salad
I think I just hit the salad lottery. I literally want to eat this salad over and over again. It packs in some of my favorite elements (bacon, corn, black beans & goat cheese) and leaves you feeling full, satisfied, and just plain fantastic. Double up the recipe if you are making it for two, or if you want to have it ready to go for lunch the next day. Note: if you are making it ahead of time, I would suggest waiting to cook your bacon until day-of, otherwise it loses a bit of it's crunch and savory goodness – the essence of the salad (insert Chandler voice here).
Amped Up BLT Salad
Romaine lettuce
1/2 can Corn
1/2 can Black beans
1 large Carrot, sliced
1 Tomato, diced
1/4 Cucumber, diced
1/2 Avocado, diced
1-2 slices Bacon
1/8 cup Goat cheese
Start by putting your bacon on the stove to cook over medium-low heat (preferably in a cast iron skillet) until it reaches your desired crispness. While that is cooking, wash and rinse all of your veggies and tear up the romaine lettuce. Dice and slice as noted above. Throw all of your vegetables on top of the lettuce, crumble up the bacon and goat cheese and top it off.
Finish the salad by adding your favorite dressing. This salad is rich and creamy enough with the combo of bacon and goat cheese, so don't feel like you have to douse it in ranch. If you don't have anything on hand, you can make a quick balsamic vinaigrette by mixing together 3 parts olive oil to 1 part balsamic vinegar. Add pepper and sea salt (regular salt will work, too) and whisk together. I hardly ever use store bought dressings anymore after using this quick fix and I found it was the perfect addition to this Amped Up BLT salad!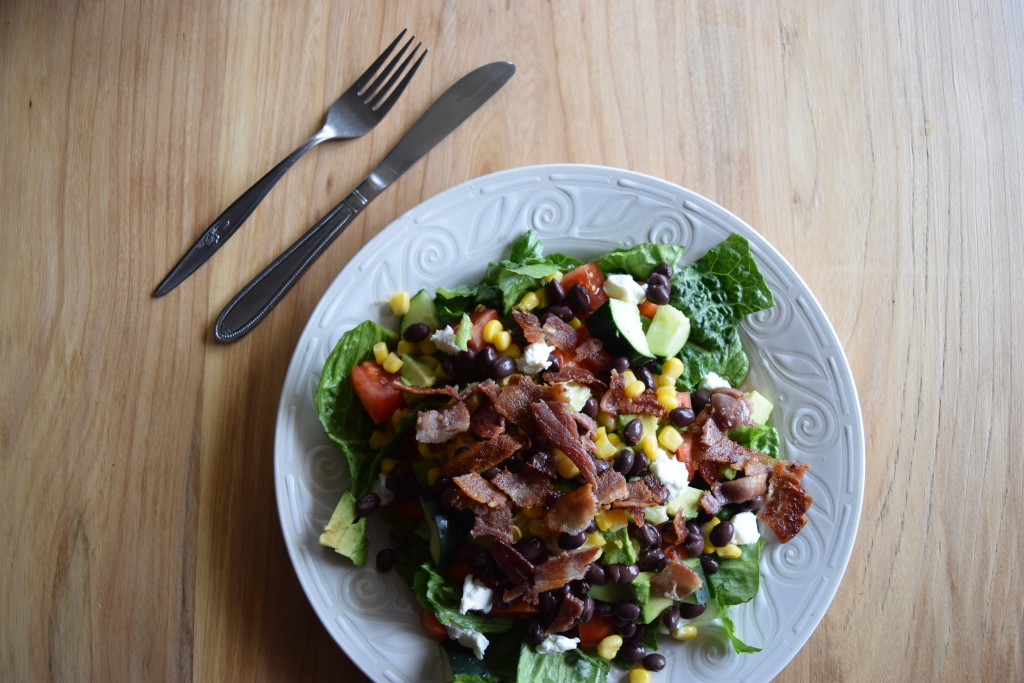 Enjoy!