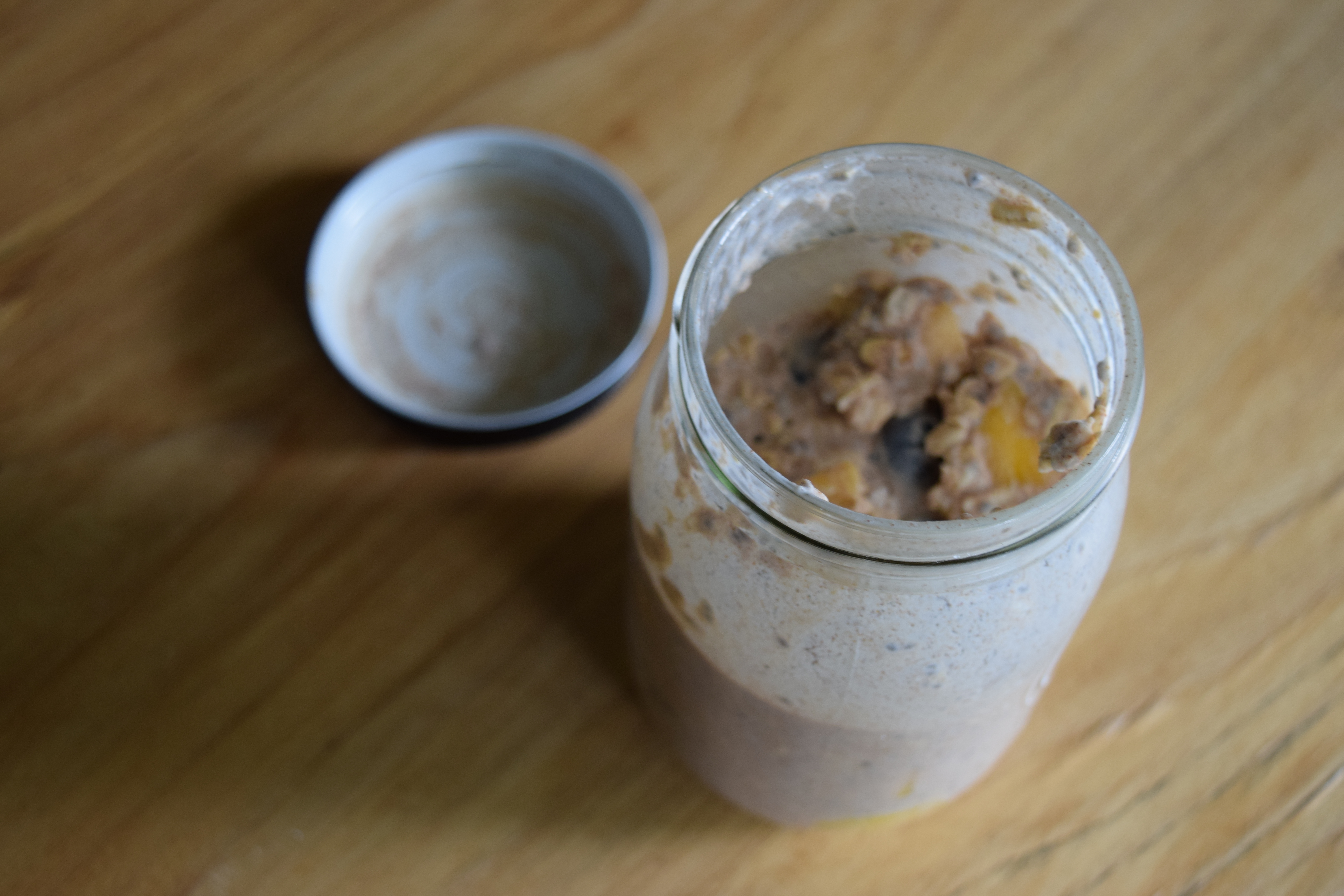 Blueberry Mango Overnight Oats
Overnight oats are hands down one of the easiest, healthiest, and most filling meals you can make for yourself. When you are constantly crunched for time, it can seem overwhelmingly hard to eat healthy (that's why smoothies & overnight oats should be your best friend). When making overnight oats, luckily all you have to do is remember to whip it all together at least four hours ahead of time. So basically, right before you head for bed if you want them for breakfast, or right before you leave for work if you want them for lunch. Overnight oats leave minimal clean up, take just a few minutes (seriously) to prepare, and can be taken with you wherever you want to go.
This recipe in particular, Blueberry Mango Overnight Oats, has a touch of sweetness from the delicious fruit combination and a sweet & spicy flavor from the dash of cinnamon (which all plays out well with the heartiness of the oatmeal). You're definitely going to enjoy it!

Blueberry Mango Overnight Oats
1/4 cup Uncooked old fashioned rolled oats
1/3 cup Milk
1/4 cup Greek Yogurt
1 tsp Chia Seeds
1/2 tsp Cinnamon
2 tsp Honey
1/2 cup Blueberries
1/2 cup Mango, diced
Add all of your ingredients into a jar, and shake it all up. Leave the concoction in the refrigerator overnight (or for 4 hours at a minimum). It may seem weird at first, but you actually eat these overnight oats cold!
Quick tip: You don't necessarily have to wait to make these for a time when they can sit overnight. As I mentioned briefly before, you can just as easily make these oats in the morning and have them for lunch, too. Either way, they are super simple to make and the perfect meal for on-the-go!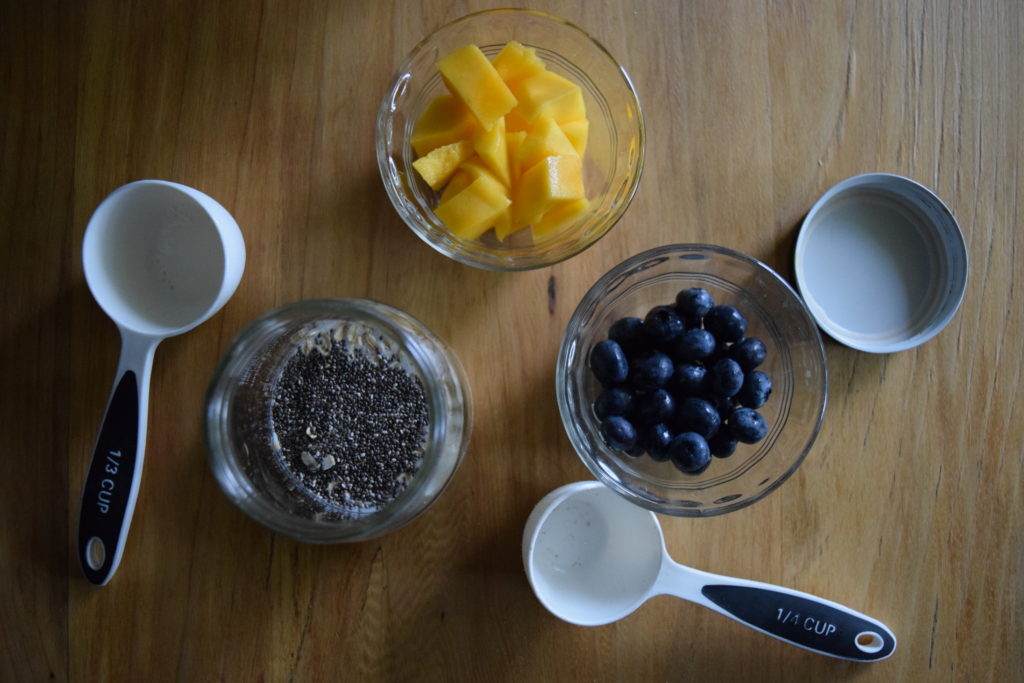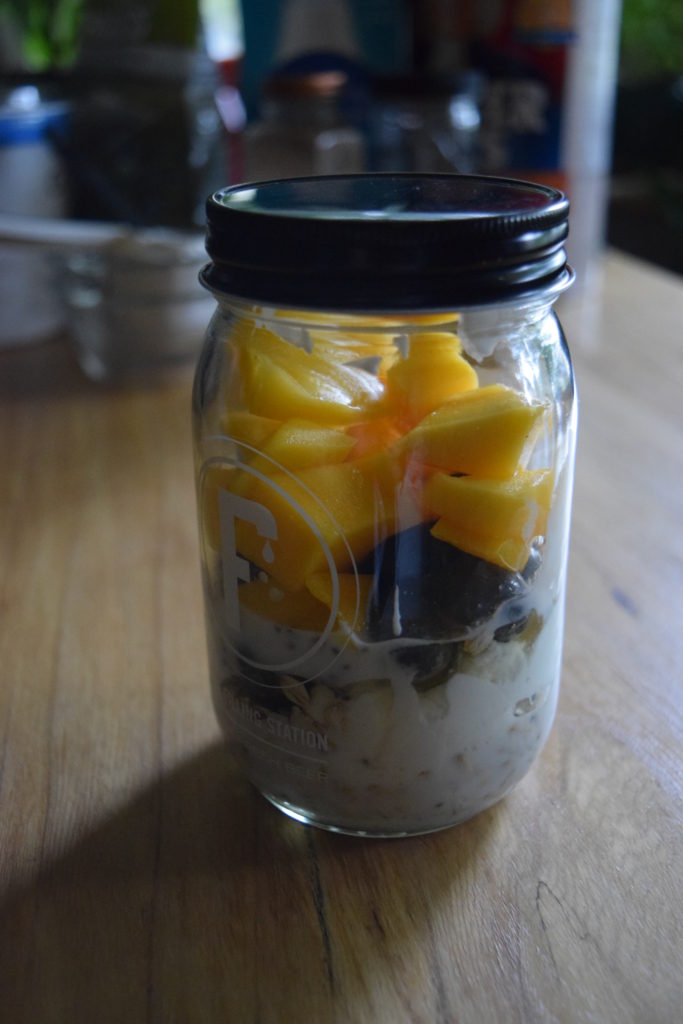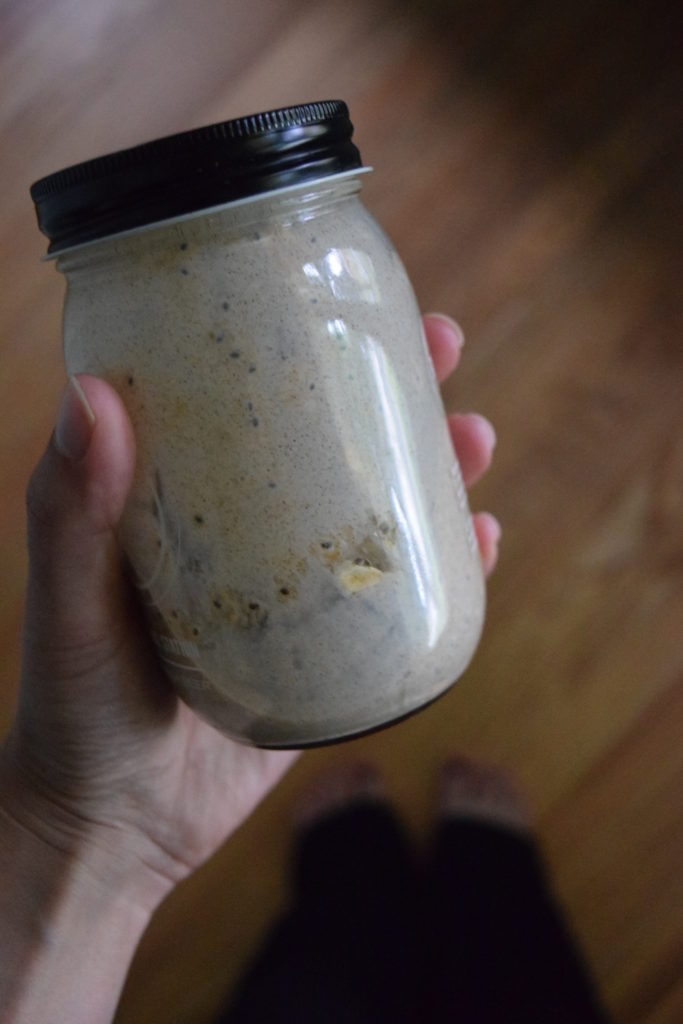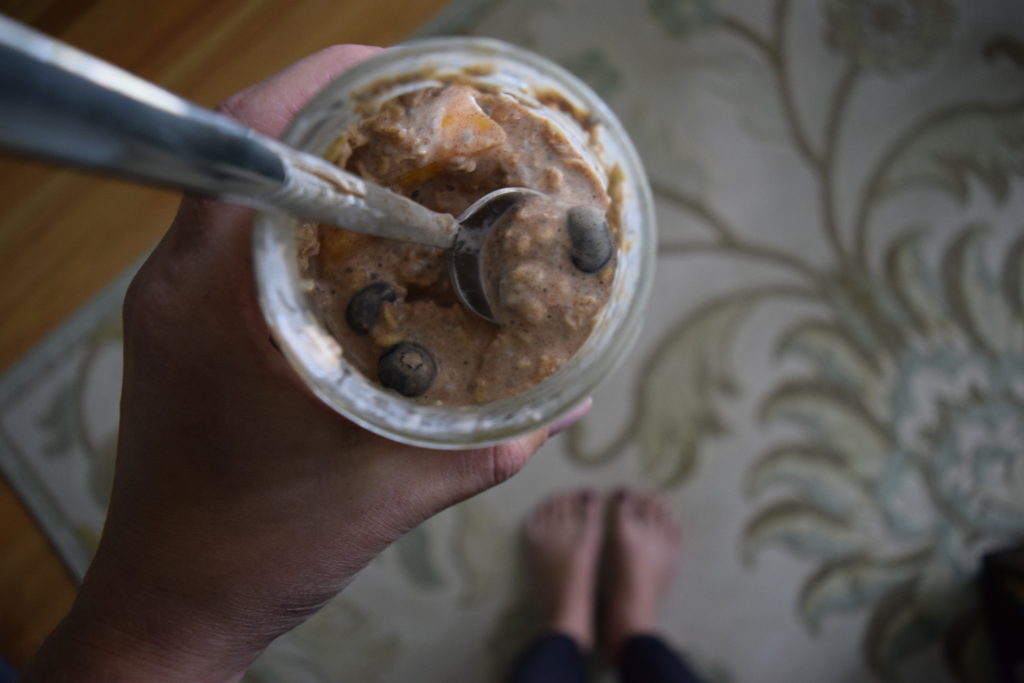 xoxo,
Zoe Lauryn
P.S. Did you know you can subscribe to my email list?! Sign up here for yummy recipes, thoughtful mindset work, free workouts and more!