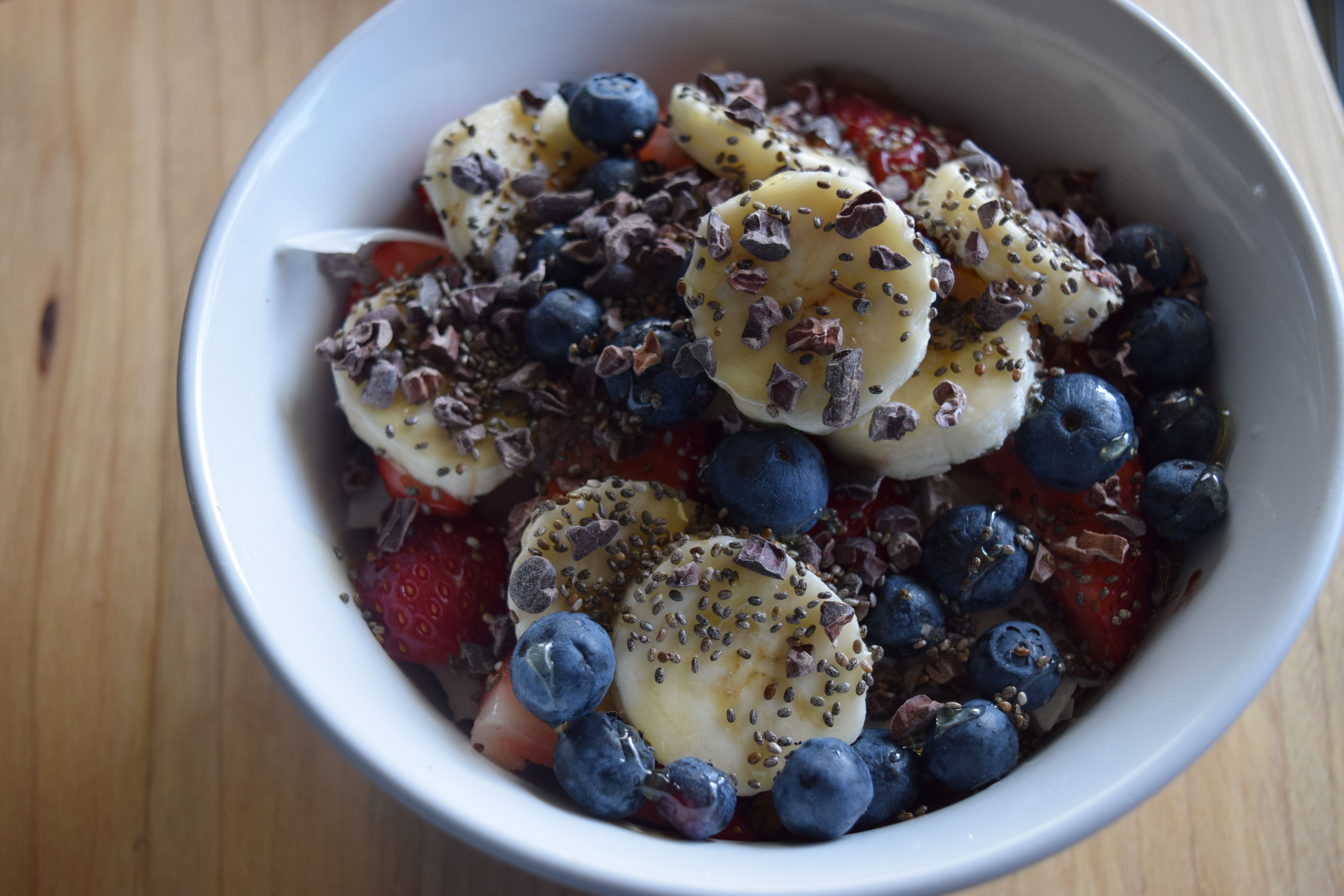 Berry Coconut Acai Bowl
You guys. I love acai bowls. Seriously, I love them. But there is one problem. And that is that they are extremely hard to find in good ole' Wisconsin (especially in the middle of winter). I have tried making them in the past, but if I am honest with myself, my attempts were a bit half-hearted and mediocre. They can be a bit tricky to make at home simply because it is difficult to get the right consistency down.
Whenever I go somewhere on the warmer side (California and the like), I just have to get my acai fix. Coming off of my trip to Hawaii this past week, I am starting to feel the acai bowl withdrawals kick in. I made Jared take me to get one last acai bowl right before we headed to the airport. I have a serious problem.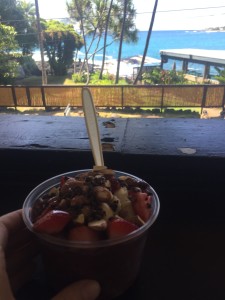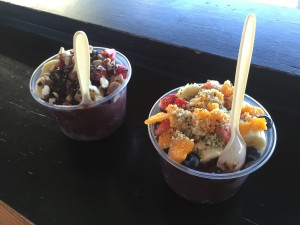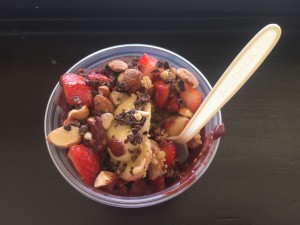 So if you are like me and experiencing a serious lack of acai goodness in your life, I have done some hands on research and provided all the deets to make a spectacular bowl at home.
Berry Coconut Acai Bowl
1 packet Frozen Acai Berry
1/4 cup Granola
1 Banana, split in half and sliced
2-3 Strawberries, sliced
1/4 cup Blueberries
1/4 cup Unsweetened coconut shavings
1 tbsp Cocoa nibs
Honey
Chia seeds
Run the packets of frozen acai berry under warm water for about 5 seconds. Try not to melt them too much, as we want the acai to be easy enough to blend but still thick upon eating. Tip: Break the acai up into chunks while it is still in the package, so it blends a little more easily. I have also found that hitting the acai packet with a rolling pin breaks it up very nicely for blending (and let's be real – it's kind of entertaining). Add the acai and half of the banana (+ a little bit water) and blend until it is smooth, thick and all one color. Pour (more like scoop) it all into a bowl.
Side note: I have learned that a lot of places that serve acai bowls make their base with a combo of acai, strawberries and banana. This allows for the best consistency, allowing the bowl to be thick and extra yummy. 🙂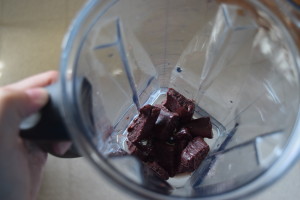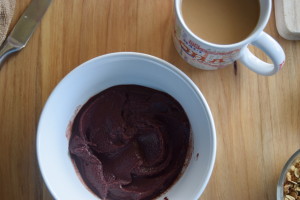 Now… this is the point where you can really personalize your acai bowl. Here, my recipe calls for topping the bowl off with granola, banana, blueberries and strawberries. Add the coconut shavings and cocoa nibs, drizzle with honey and sprinkle some chia seeds on top. But you can mix up your acai bowl with whatever fresh ingredients you have on hand. Peanut butter and sliced almonds are a great mix in. Mango, raspberries, papaya and kiwi are also popular.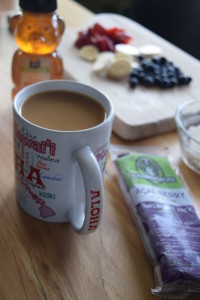 Channeling the Hawaiian sunshine as I make my acai bowl 🙂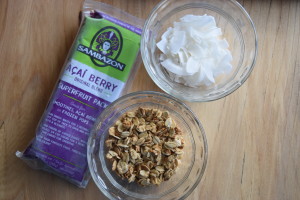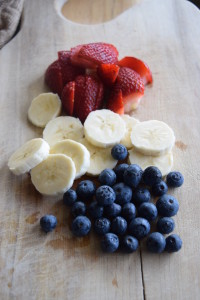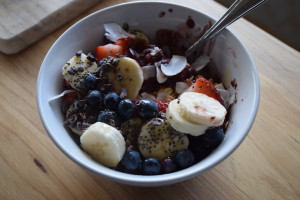 I hope these tips help you make the most out of your acai bowl – if you have any extra tricks you would like to share I would love to hear them!