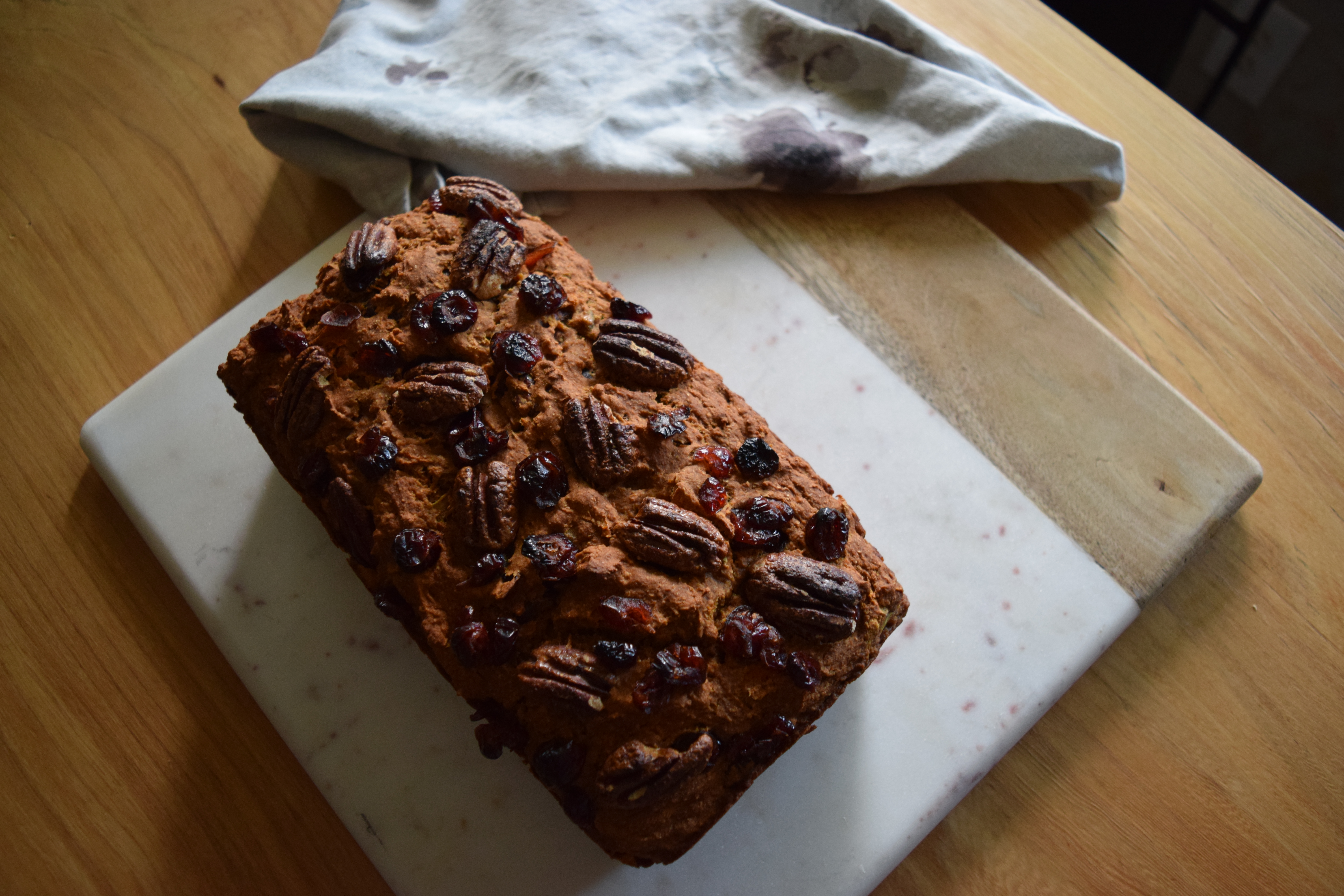 Pumpkin Morning Glory Bread
Looking for a healthy recipe that encompasses your love for fall? Then look no further than my Pumpkin Morning Glory Bread recipe! It has just the right amount of pumpkin spice to go along with the dried cranberries, pecans, carrots and apples.
This recipe incorporates healthy fats and fresh fruits, and even sneaks in some veggies, too. Plus, it has hardly any added sugar, which can be rare to find in the baking world. It is the perfect breakfast to start your morning, or a healthy pick-me-up snack for the afternoon. You're going to love it!
Pumpkin Morning Glory Bread
Makes: 1 bread loaf (approx. 10-12 servings)
20 min prep time, 35-45 min bake time
Ingredients
Dry Ingredients
1 1/2

cup

whole wheat flour

1/2

cup

all-purpose flour

2

tbsp

pumpkin pie spice

1

tbsp

baking powder

2

tsp

baking soda

1/2

tsp

salt
Wet Ingredients
3/4

cup

pumpkin puree

1/2

cup

honey

1/2

cup

unsweetened apple sauce

1

tbsp

maple syrup

1

apple

shredded

2

large

carrots

shredded
Mix-Ins
1/2

cup

dried cranberries

1/2

cup

pecans

recommended: maple glazed
Instructions
Preheat oven to 400 degrees.

Combine dry ingredients, combine wet ingredients (with exception of cranberries & pecans).

When all combined, fold in cranberries & pecans (reserving some for topping).

Fill bread tin until ¾ way full (should use all the batter).


Bake for 35-45 min or until toothpick comes out clean.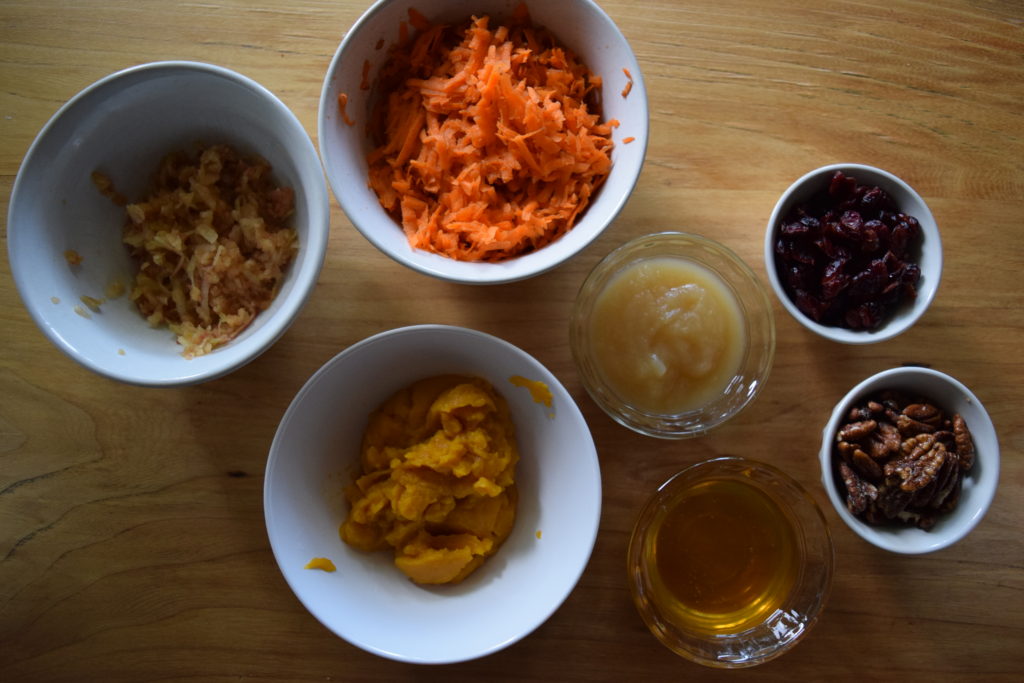 I've found that baking is a great way to banish stress, too. Not a whole lot can beat working with your hands, getting a little messy, and then ending up with something utterly delicious to eat. And as an added bonus, your home is filled with wonderful, soul-warming smells that immediately diminishes any anxiety you felt just a half an hour before.
But for quite some time now I have been doing less and less of it. Baking to me usually means cookies, cakes and decadent coffee breads, which is hardly conducive to healthy eating. But luckily, that doesn't have to be the case! As I've found with this recipe, you can totally have your cake and eat it, too. Or in this case, your morning glory bread.
Here are my pro tips for taking your baking to the next level: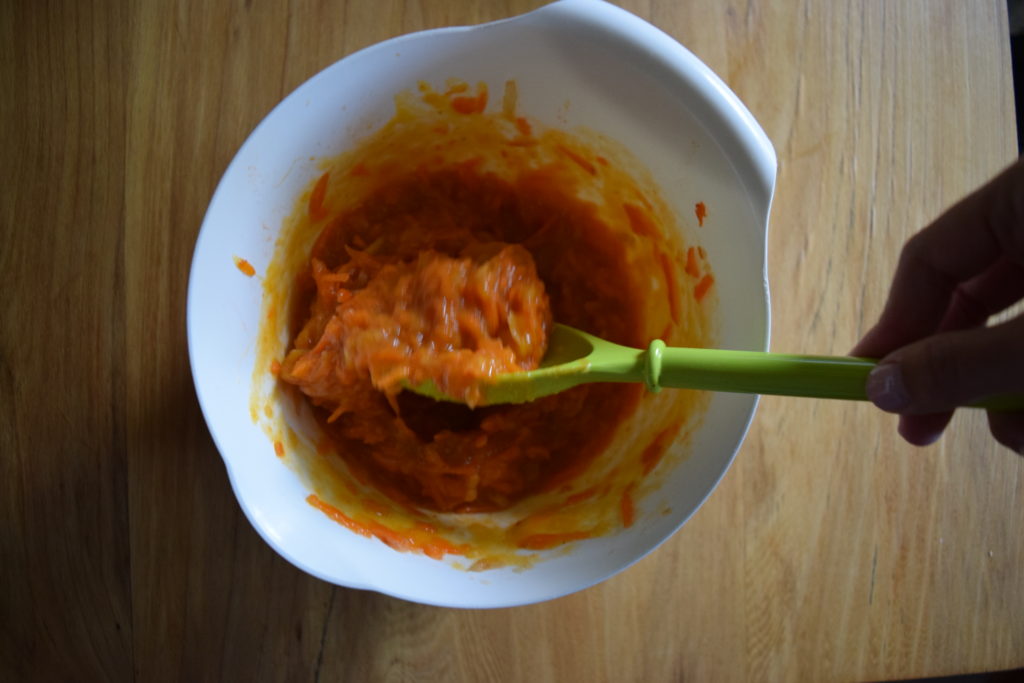 This recipe is going to get a little messy. Grating the apple & carrots yourself means you're in for a bit of juice and pulp flying everywhere (or maybe that's just me?). Plus, baking tends to get messy anyway. Flour is pretty much always destined to poof every which way, and random liquids will spill all over your counter.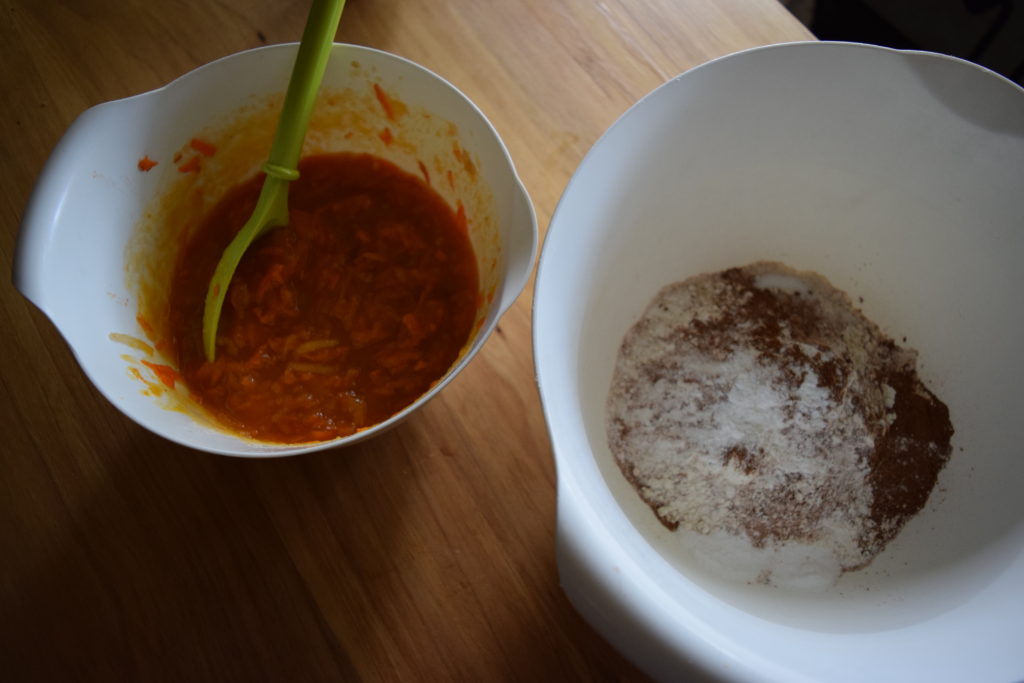 Don't stress. Instead, try picking up & put away as you go. Quickly rinsing dishes as you are done with them, throwing away garbage and recycling as you produce it, and putting away ingredients you have been using will only take an extra second or two, and will greatly diminish clean up time once you've put that bread in the oven.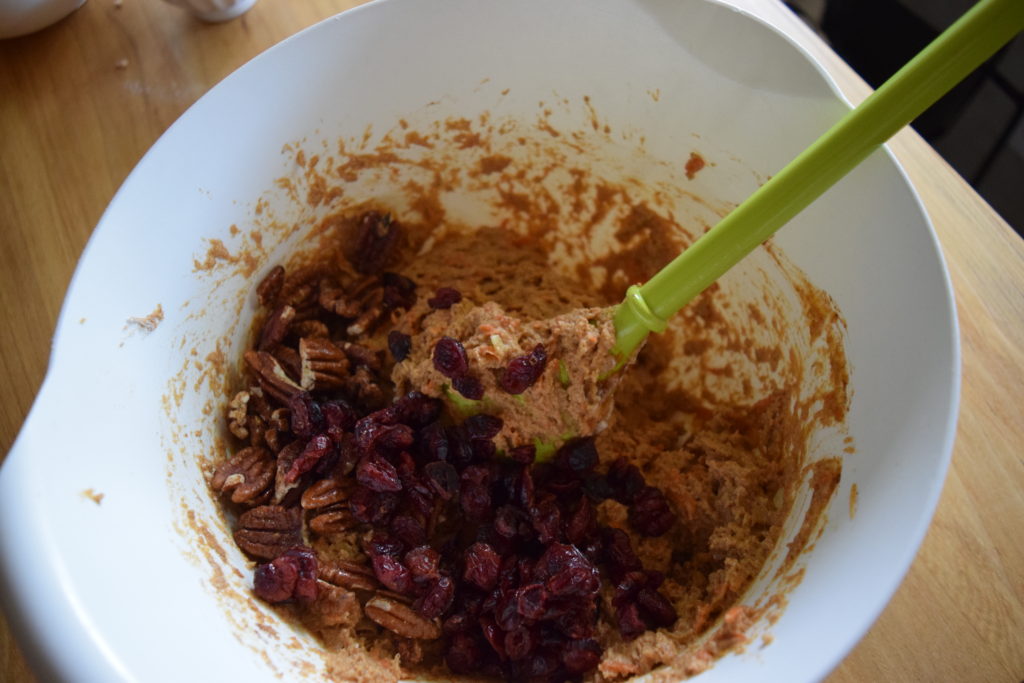 Be careful not to over-mix your bread batter.
Why? According to Food52, "mixing flour with liquids activates the gluten proteins that give baked goods their structure. Over-mixing, therefore, can lead to cookies, cakes, muffins, pancakes, and breads that are tough, gummy, or unpleasantly chewy." We definitely don't want that!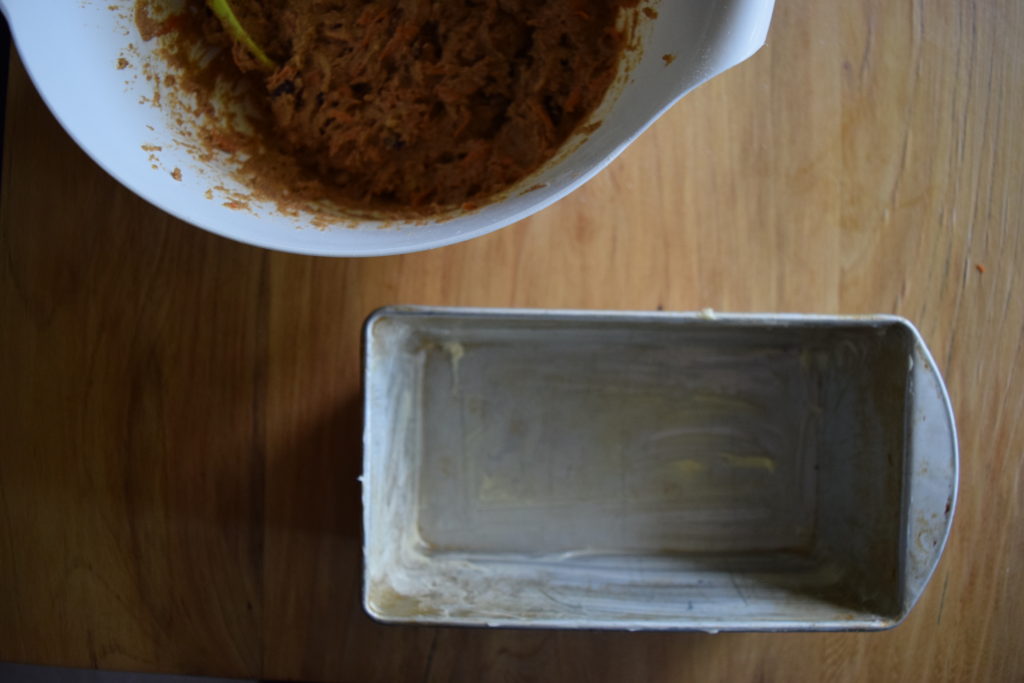 Grease your pans generously.
We don't want any morning glory goodness to get stuck & go wasted on those pans of yours. Personally, I prefer to use butter (because it's one of my favorite fats) but if you want to take this recipe to the next "health level," you can use coconut oil to grease your pans, too.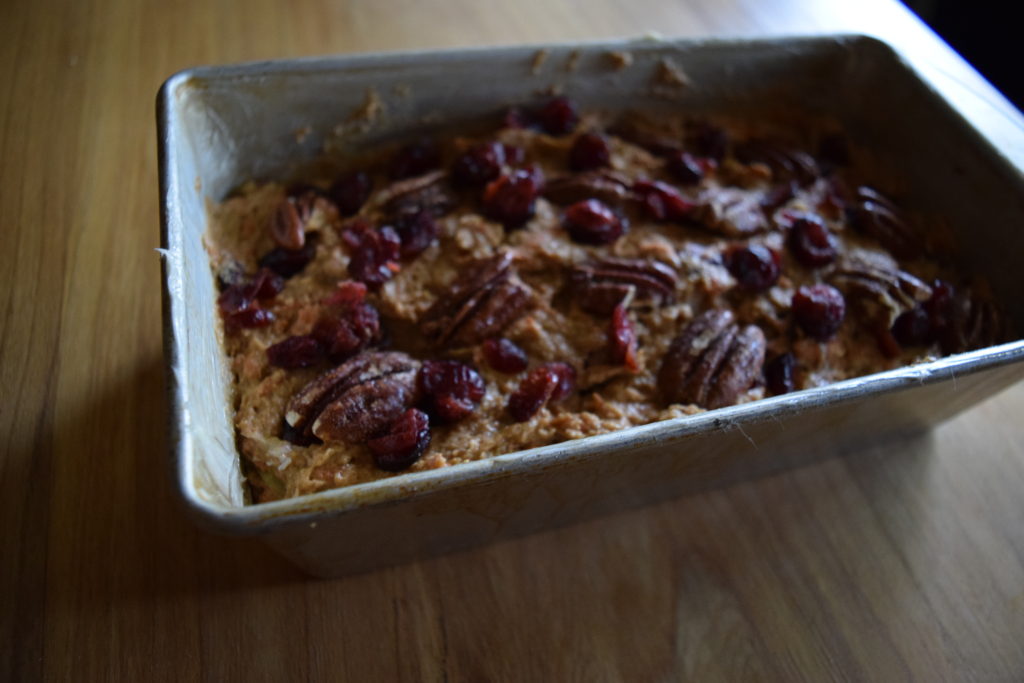 Whatever you do, please opt out of the spray stuff! Cooking sprays are made up of a concoction of chemicals, additives and GMO's. Yuck! Plus, they harm the environment (they contain nitrous oxide, aka one of the largest ozone depleting materials used by humans). No thanks!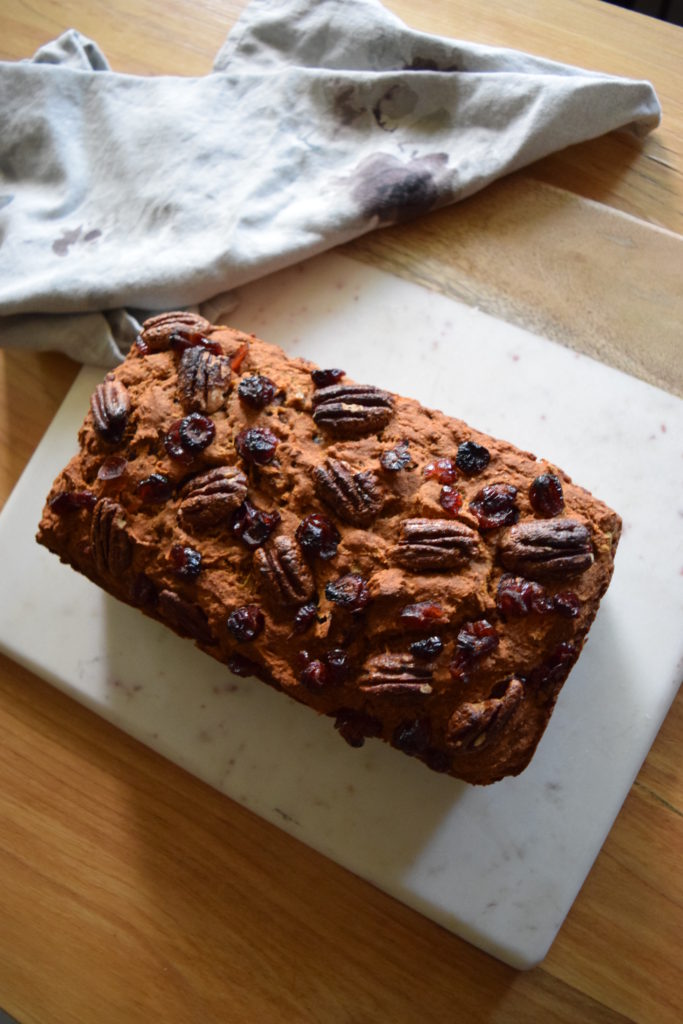 Before you take your bread out of the oven, check it with a toothpick or knife.
If it comes out out wet, the bread should stay in the oven a bit longer. Instead, it should come out clean, with maybe a few crumbs on it. The bread should also be slightly darker around the edges, and beginning to pull away from the edges.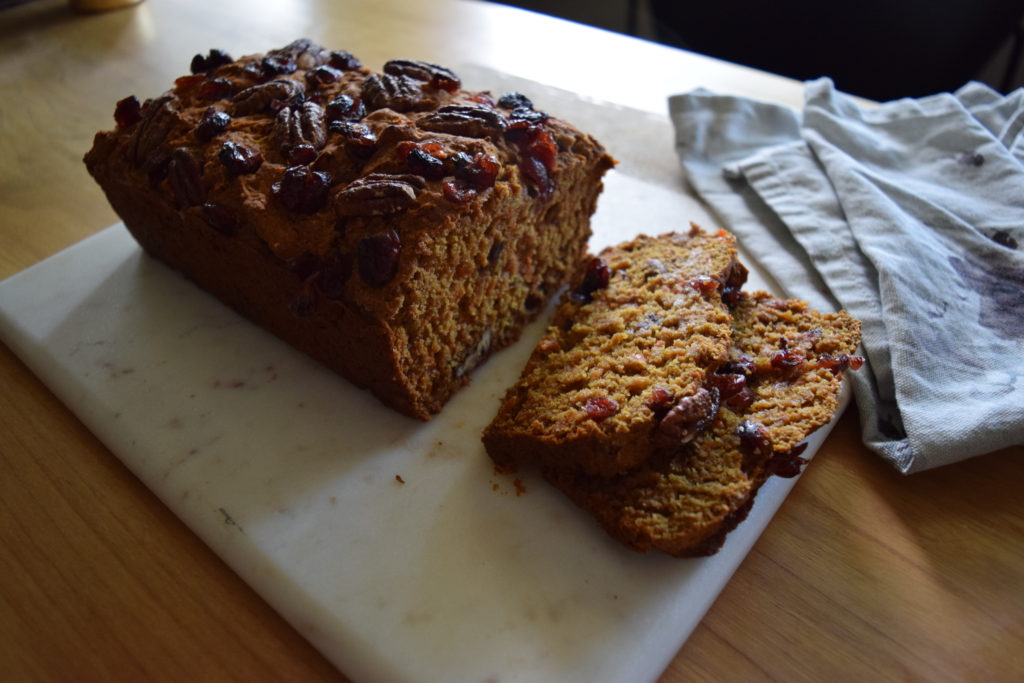 Let the bread slightly cool once you take it out of the oven. In my opinion, it's best served warm but you can certainly serve it at room temperature or slightly cooled, too! The bread will last a few days on the counter, up to a week in the fridge, or 2-3 months in the freezer.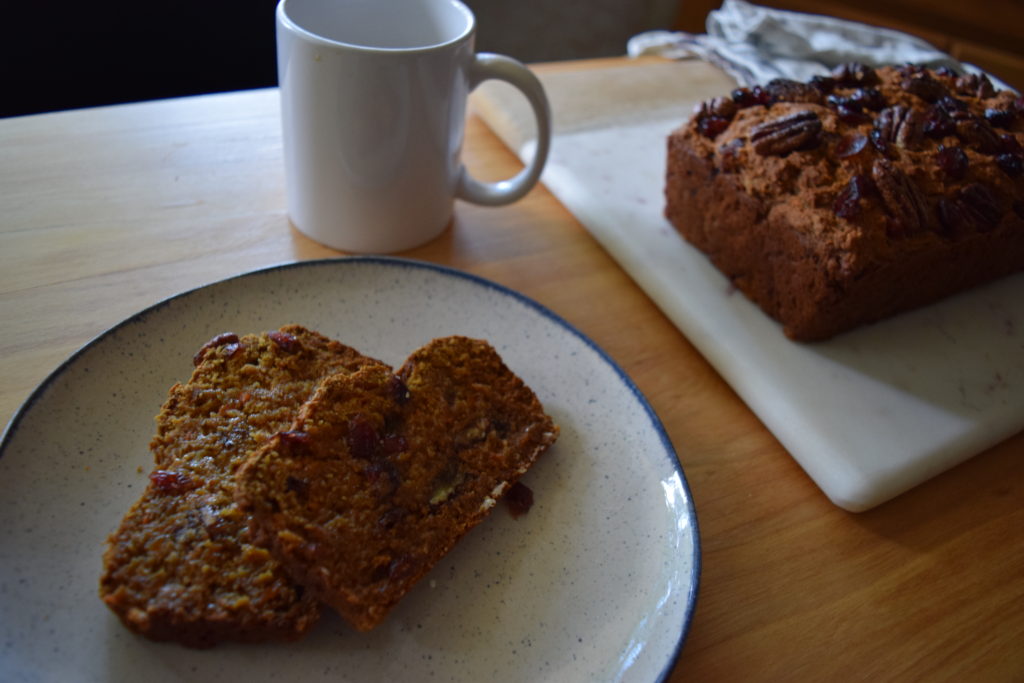 Enjoy!
xoxo,
Zoe Lauryn
P.S. You can find more healthy recipes here! And if you haven't already done so, make sure to subscribe to my email list! By signing up here, you'll be signing up for exclusive content, including free workouts, yummy recipes, thoughtful mindset work and more. You don't want to miss out!