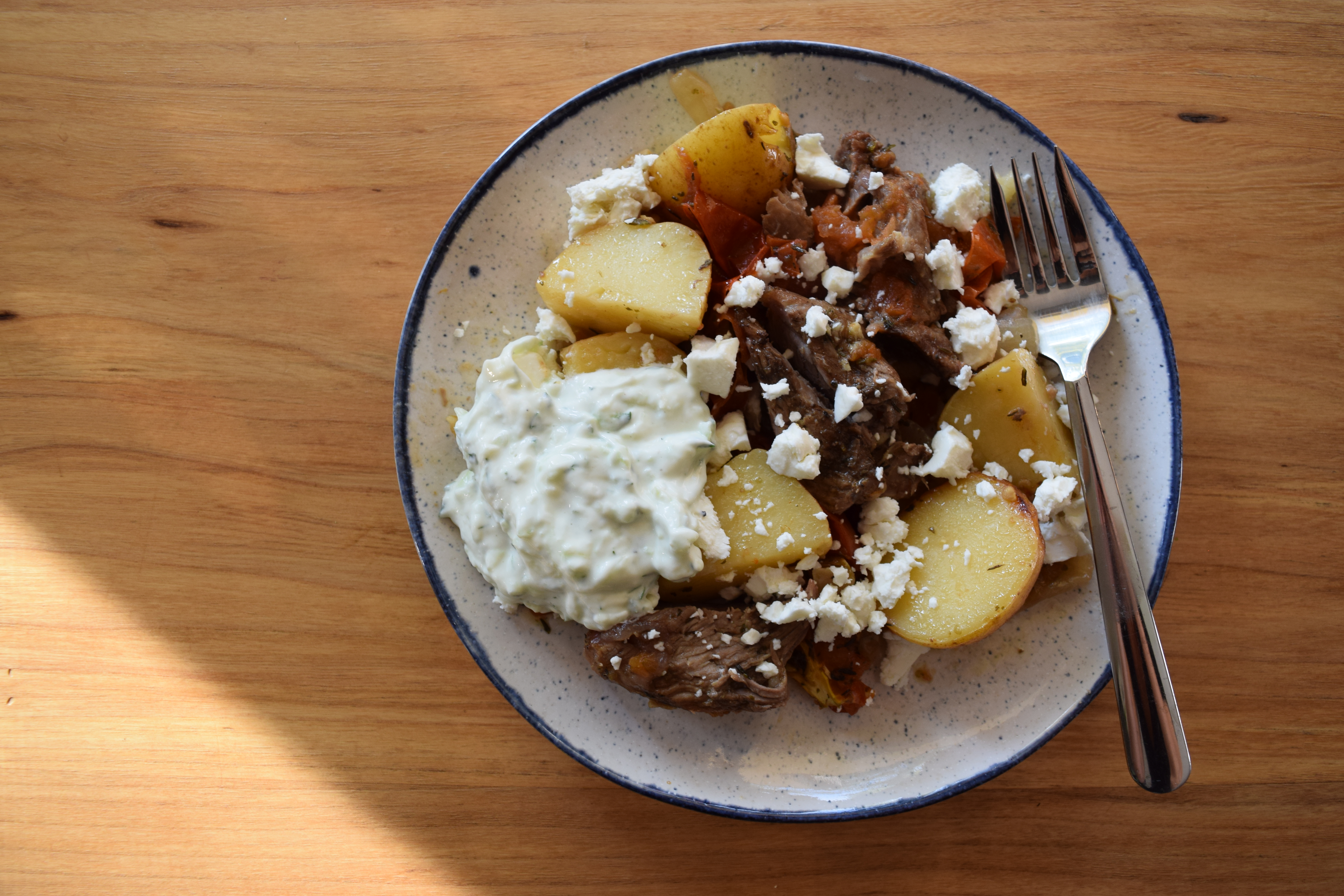 Heartwarming Greek Dishes: Lamb Kleftiko & Tzatziki
It's that time of year again when the weather is getting chillier and I am progressively more drawn to homemade comfort foods like stews, baked potatoes, and pretty much anything with cheese. This week I decided to put a Greek twist on my comfort food, and tried my hand at making two traditional dishes we had while on our honeymoon. Both dishes turned out wonderfully and I am super excited to share them!
The first is a traditional lamb dish, kleftiko, which was originally made in earth ovens, thereby trapping the heat and smoke in with the dish while it cooked. Nowadays it is served in a variety of cast iron dishes and mini dutch ovens, depending on the restaurant you go to. It is usually served with potatoes, and occasionally tomatoes, both of which I used here. This dish is hearty and surprisingly simple to make. The only precaution you will need to be watchful of is the time needed to cook it, which is upwards of 2 hours.
The second recipe is tzatziki, which is a greek yogurt based dipping sauce served everywhere in Greece, and in my opinion, can be put on top of almost anything. It is also fantastic served with fresh veggies, or a warm pita bread.
Although both of these dishes are comfort foods, they are also quite healthy. They provide plenty of protein (the lamb from the kleftiko, obviously, and the Greek yogurt in the tzatziki) as well as fresh vegetables and fruits, (cucumber, tomato, lemon, etc), herbs and spices. Give them both a shot and let me know what you think!
Lamb Kleftiko
Kleftiko is a traditional Greek lamb dish. This version is served with tomatoes, potatoes and plenty of garlic!
Total Time
2
hours
10
minutes
Ingredients
1.5

lb

Lamb

leg or shoulder

1

lb

New potatoes

sliced

1

small

White onion

sliced

3

Cloves of garlic

minced

1

Lemon

1/2 of the lemon for juice, 1/2 in slices

2

Tomatoes

sliced

1/2

tbsp

Dried oregano

1/2

tbsp

Dried thyme

1/4

cup

Feta cheese

for garnish
Instructions
Preheat oven to 375 degrees.

Place lamb in the center of your le creyset, or another baking dish with a lid (preferably a dutch oven or something similar). Place the potatoes, tomatoes & onion around the lamb.

Add the minced garlic on top of the lamb and veggie mixture, and squeeze the lemon juice over it all. Add the remaining lemon slices to your dish. Sprinkle the dried oregano and thyme on top of everything.


Place the lid on the dish and put it in the oven for one hour.

After one hour is complete, take the lid off of the dish and put the dish back in the oven for another hour.

Once the two hours is complete, check that the lamb is cooked all the way through to your likeness.

Let the dish cool slightly and serve with crumbled feta cheese. Optional: Serve with a spoonful of tzatziki (recipe below).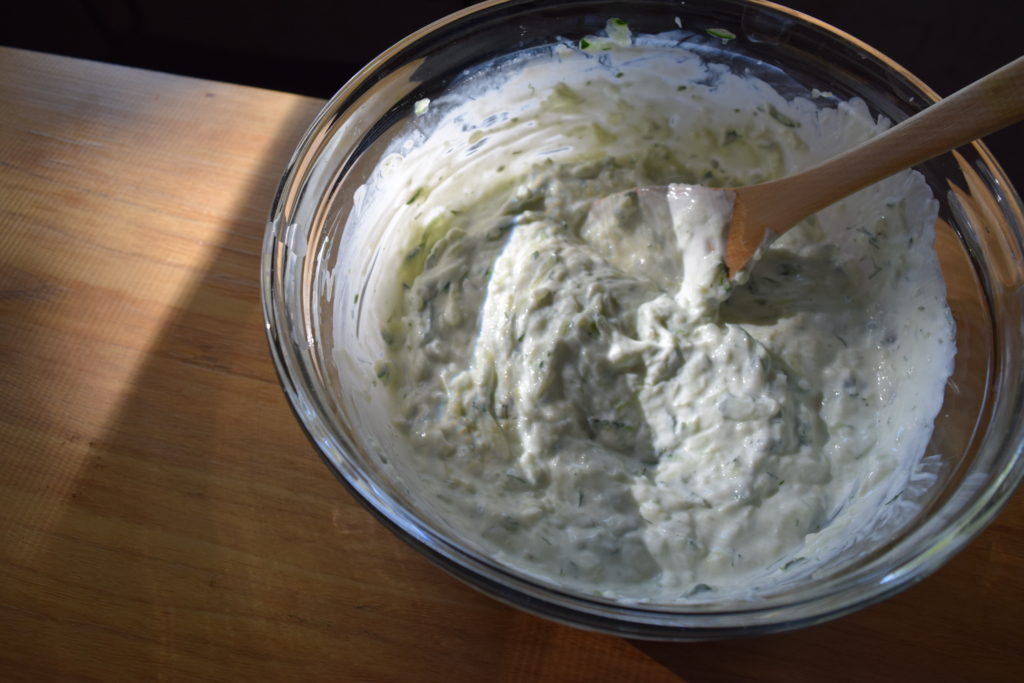 Tzatziki
Ingredients
2

cups

Greek yogurt

1

Cucumber

shredded

1

Lemon

juiced

4

Cloves of garlic

minced

1 1/2

tbsp

Fresh dill

finely chopped

Salt & pepper

to taste
Instructions
Prepare all ingredients as noted. Gently press the juice from the shredded cucumber and discard.

Mix together the greek yogurt, shredded cucumber, lemon juice, minced garlic, dill, salt and pepper.


If able, chill the tzatziki in the fridge for an hour or so, letting the garlic and other flavors meld together more fully.

Serve chilled, with pita bread or a main course like Kleftiko (recipe above).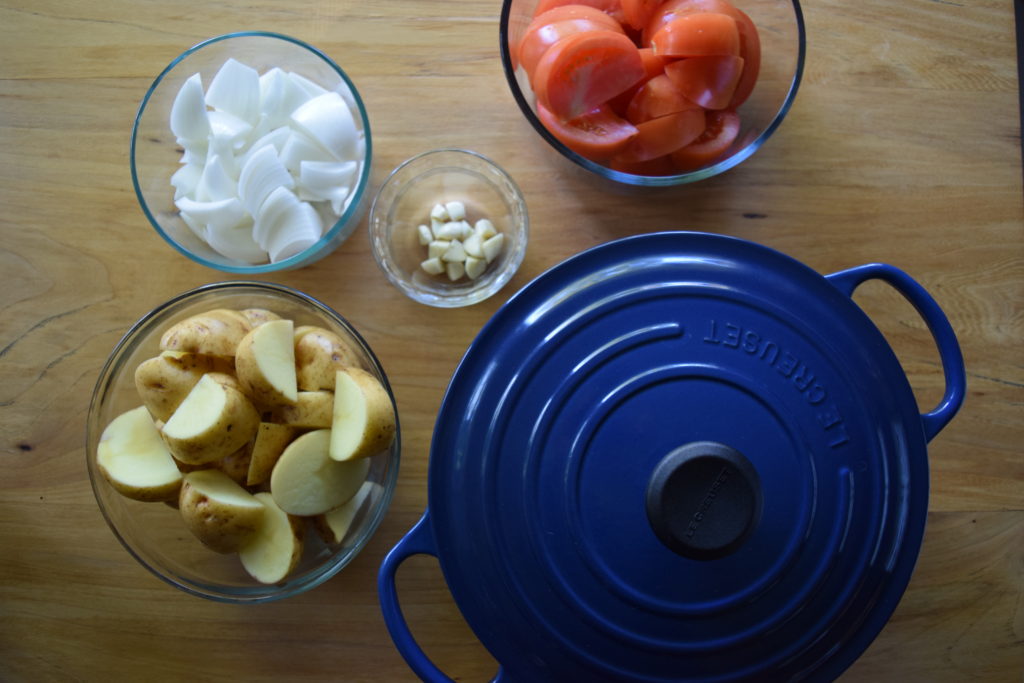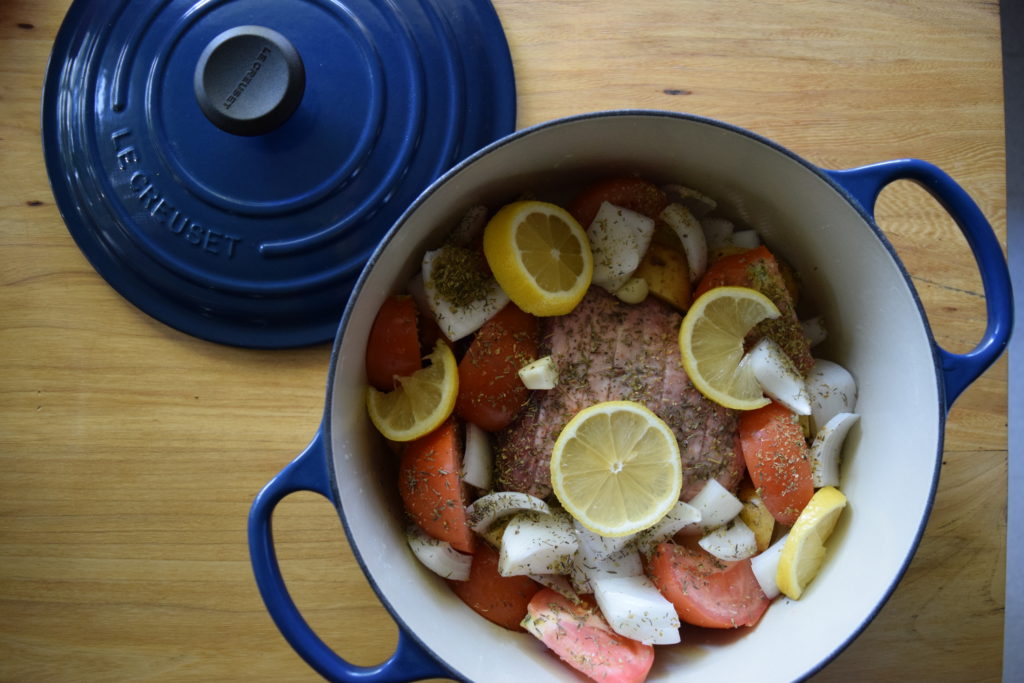 While the kleftiko cooks, prepare your tzatziki!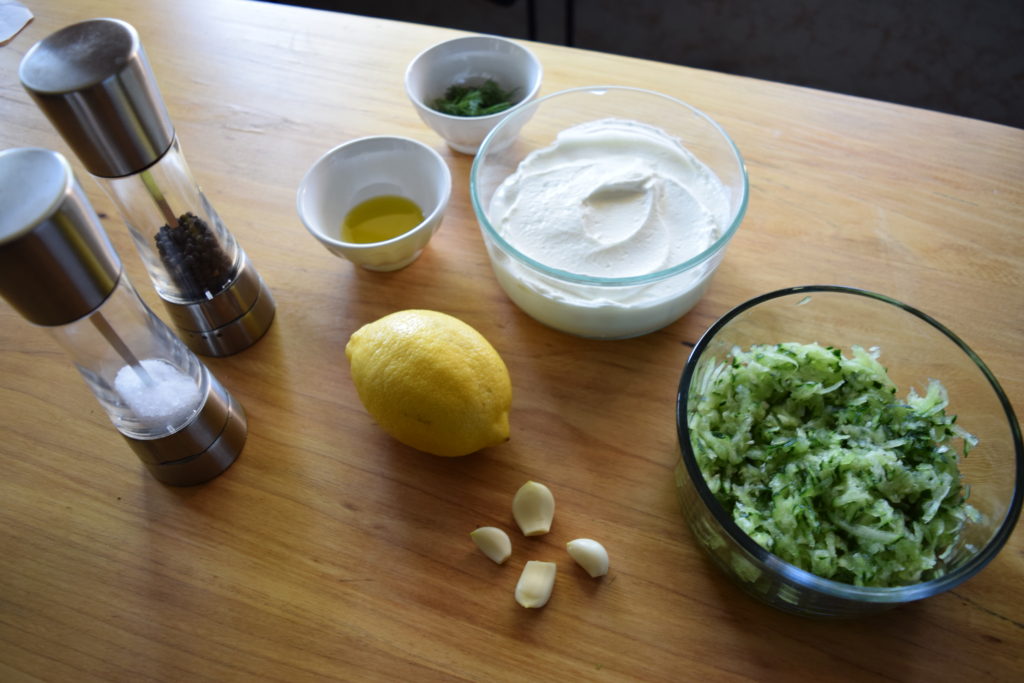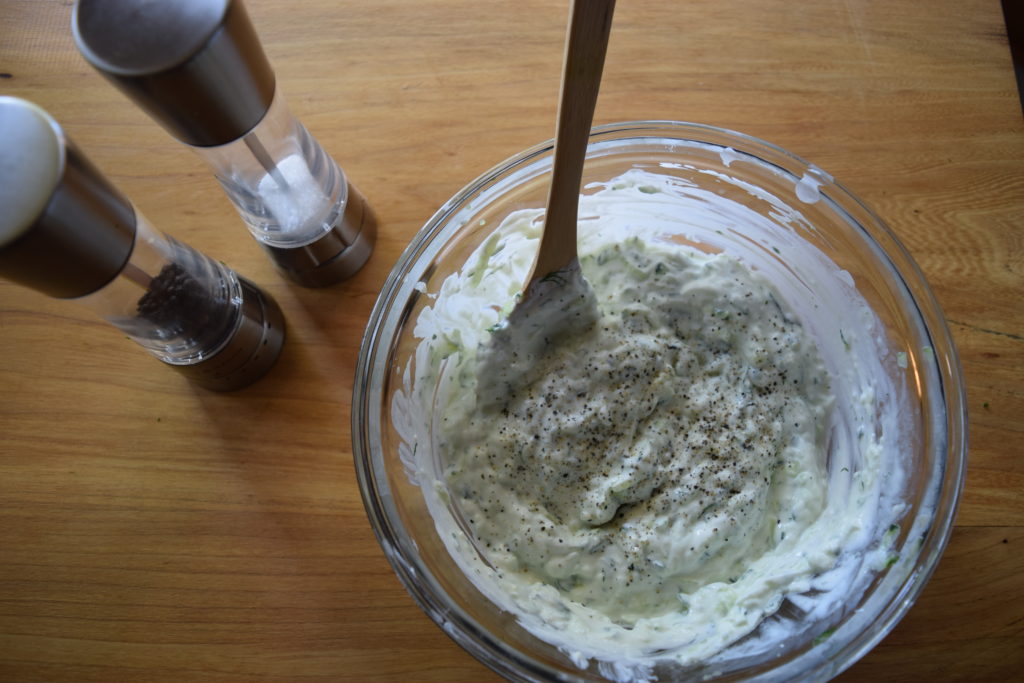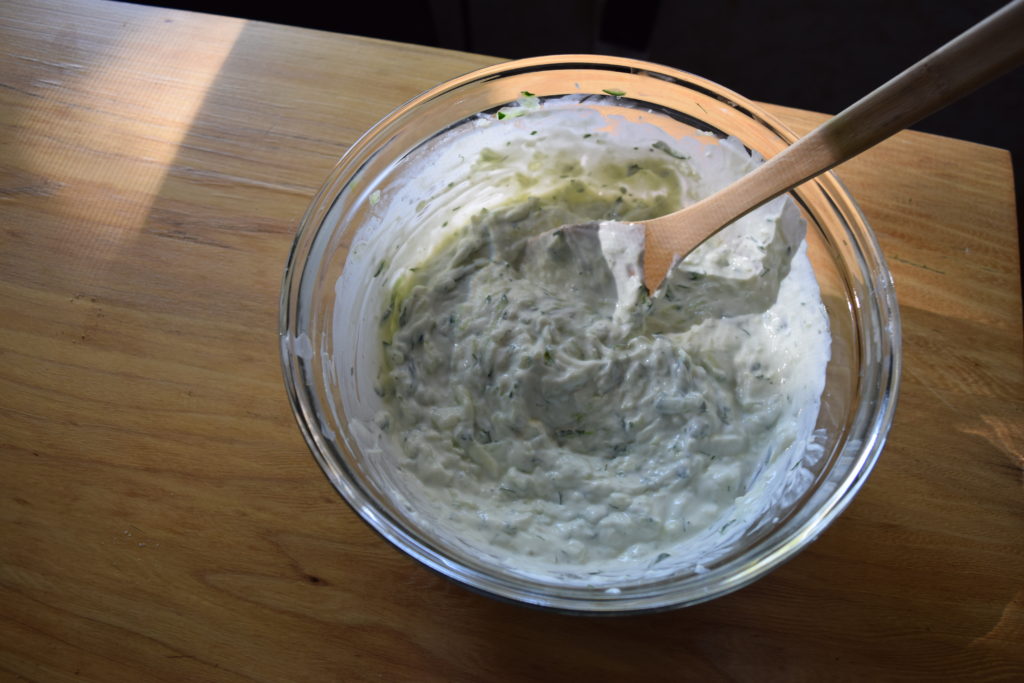 Next time you are visiting friends and family, whether for a party or a simple get-together, bring along a bowl of tzatziki. It's garlicky goodness will be sure to win hearts, and it can be served with both bread or veggies (for a healthier option). The tzatziki itself is a very healthy alternative to something like a cheese dip, and is just as addicting!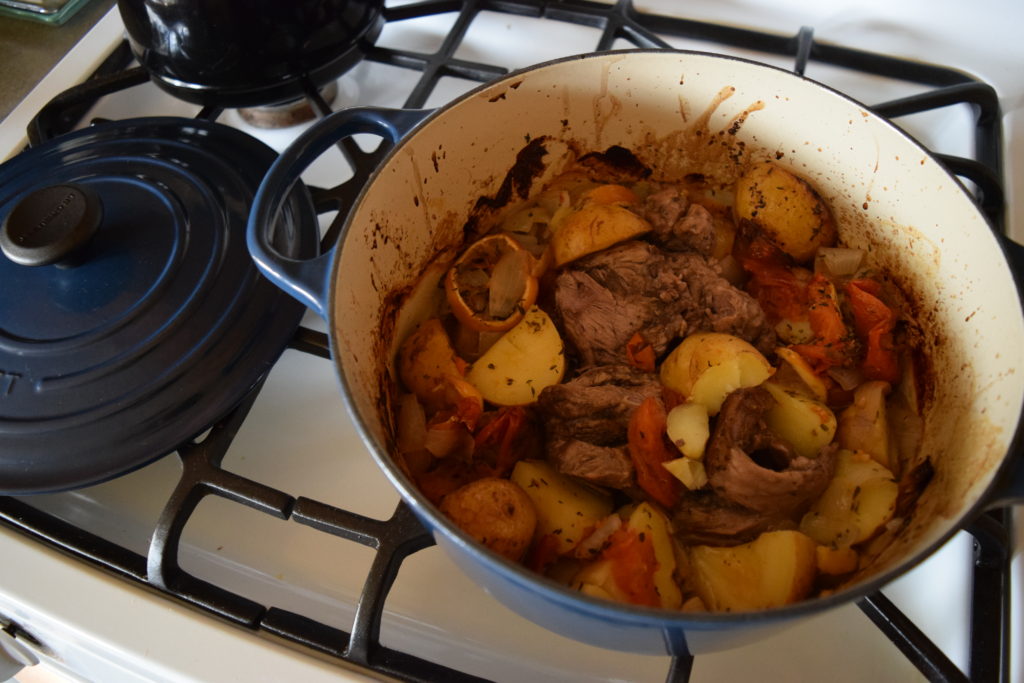 Finally… it's time to take the lamb out of the oven. Simply mouth-watering!
Helpful hint: Lamb can be prepared rare to well done. It is totally up to you! Kleftiko, in my opinion, is best when the meat falls from the bone and is easily cut into pieces.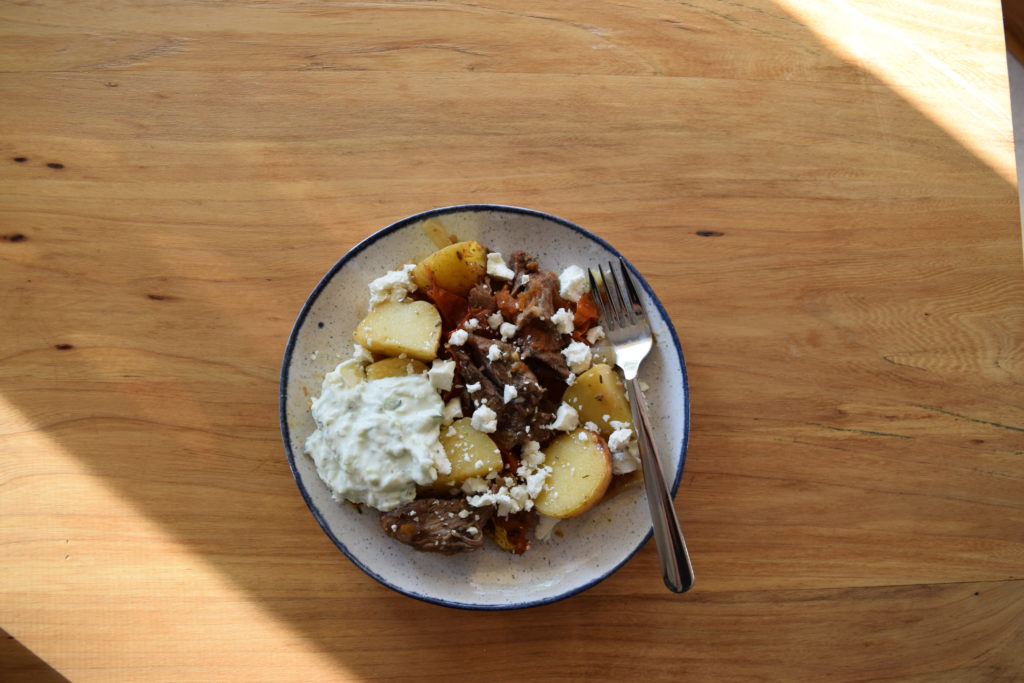 xoxo,
Zoe Lauryn
P.S. You can find more healthy recipes here! And if you haven't already done so, make sure to subscribe to my email list! By signing up here, you'll be signing up for exclusive content, including free workouts, yummy recipes, thoughtful mindset work and more. You don't want to miss out!