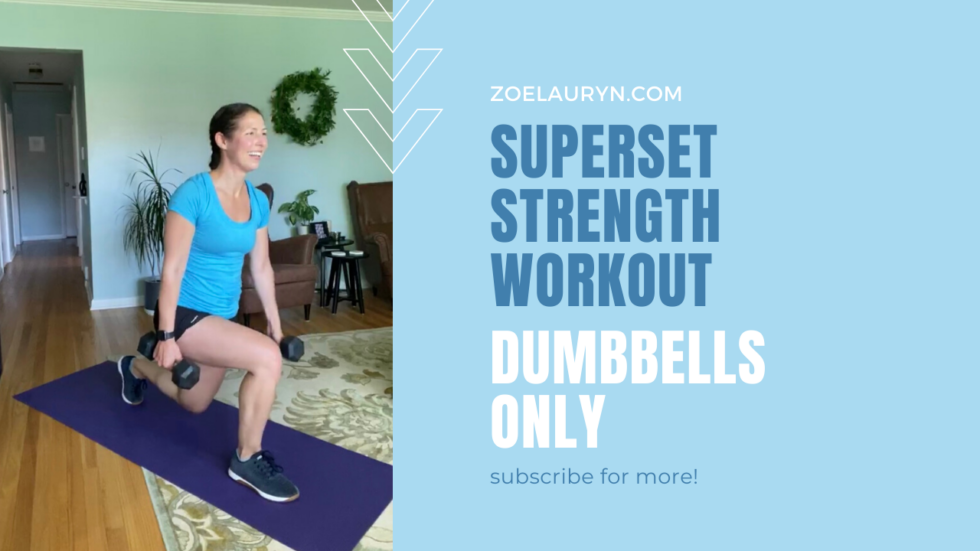 Superset Strength Workout
Join me for this fun & challenging superset strength workout. We will be working similar or the same muscle groups back to back to quickly fatigue muscles & feel the burn!
What you'll need: A set of moderate weight dumbbells and a mat.
Note: This workout was created during a Facebook Live video. Find more full length workouts like this one on my YouTube page!