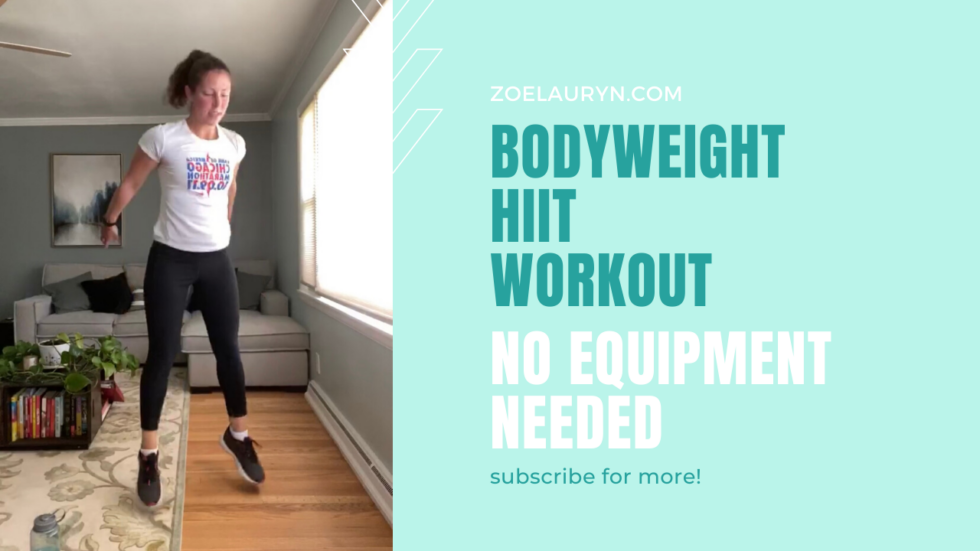 Bodyweight HIIT Workout
Join me for this bodyweight HIIT workout – no equipment needed!
This challenging full body workout incorporates both strength and cardio and takes just about 30 minutes. Plenty of modifications are provided just in case you need them, so it can work for you no matter if you're a beginner or more advanced exerciser.
What you'll need: Nothing! Though a mat is optional.
Note: This workout was created during a Facebook Live video. Find more full length workouts like this one on my YouTube page!