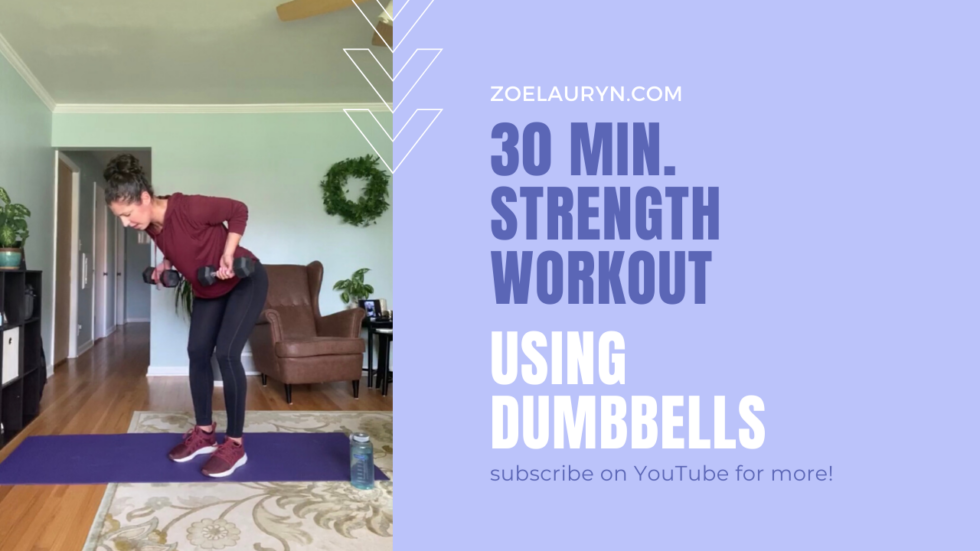 30 min. Full Body Strength Workout
Join me for this 30 minute full body strength workout, using only a set of moderate weight dumbbells. The exercises incorporated into this workout are classic but still extremely efficient. This workout will leave you feeling strong & empowered!
What you'll need: A set of moderate weight dumbbells and a mat.
Note: This workout was created during a Facebook Live video. Find more full length workouts like this one on my YouTube page!