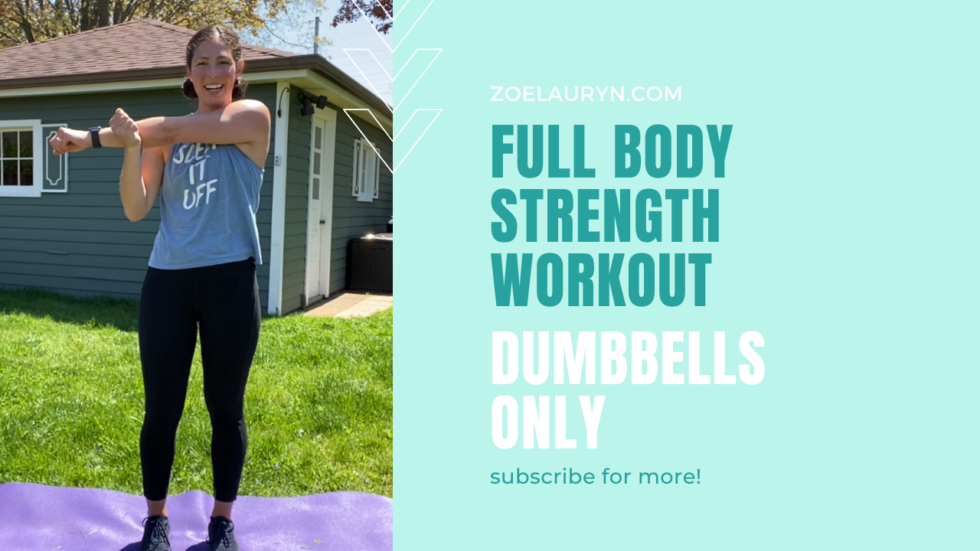 20 min. Full Body Strength Workout
Join me for this fun full body strength workout, incorporating a ton of combo movements to challenge your strength, stability & coordination!
I offer plenty of modifications in case you need them, so it's doable no matter if you're a beginner or a more advanced exerciser.
What you'll need: A set of moderate weight dumbbells. A mat is optional.
Note: This workout was created during a Facebook Live video. Find more full length workouts like this one on my YouTube page!